Muslim children who are at risk of being exposed to "radical Islamic extremism" by their parents are victims of child abuse and should be taken into care, according to Boris Johnson.
Writing in his column for the Daily Telegraph, the mayor of London said some children should be removed from their families to stop them being taught the kind of "mad yearning for murder and death" espoused by the killers of Fusilier Lee Rigby.
Johnson told London radio station LBC Radio during his monthly phone-in that children exposed to extreme views by BNP members could also be taken into care.
In his article, Johnson wrote: "We know that the problem of radicalisation is not getting conspicuously worse – but nor is it going away. There are a few thousand people in London – the 'low thousands', they say – who are of interest to the security services and a huge amount of work goes into monitoring those people, and into making sure their ranks are not swelled by new victims of radicalisation.
"What has been less widely understood is that some young people are now being radicalised at home by their parents or by their stepparents. It is estimated that there could be hundreds of children – especially those who come within the orbit of the banned extremist group al-Muhajiroun – who are being taught crazy stuff: the kind of mad yearning for murder and death that we heard from Lee Rigby's killers."
Johnson said there had been a reluctance by social services to intervene in the behaviour of certain groups even when police had evidence because it was not clear that the "safeguarding law" would support such action.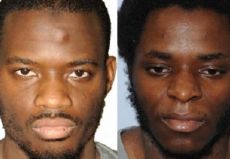 He added: "A child may be taken into care if he or she is being exposed to pornography or is being abused – but not if the child is being habituated to this utterly bleak and nihilistic view of the world that could lead them to become murderers.
"I have been told of at least one case where the younger siblings of a convicted terrorist are well on the road to radicalisation – and it is simply not clear that the law would support intervention."
"This is absurd. The law should obviously treat radicalisation as a form of child abuse. It is the strong view of many of those involved in counter-terrorism that there should be a clearer legal position, so that those children who are being turned into potential killers or suicide bombers can be removed into care – for their own safety and for the safety of the public."
When asked if children of BNP members who spread racial hatred should also be taken away, Johnson told LBC Radio it could be justified in the most "extreme cases".
He added: "It all depends on the interests of the child. It depends what is happening. If that child is being taught to want to commit crime, or be full of hate, then I imagine you might contemplate such a thing."
Michael Adebolajo was handed a whole-life sentence for the murder of Rigby in Woolwich. His accomplice Michael Adebowale was handed a life sentence with a minimum term of 45 years.
During the trial, Adebolajo told the court he was acting as a "soldier of Allah".