Boris Johnson proposes building a bridge to France and it's not a metaphor
Johnson's statement came after a visit to the UK by French President Emmanuel Macron.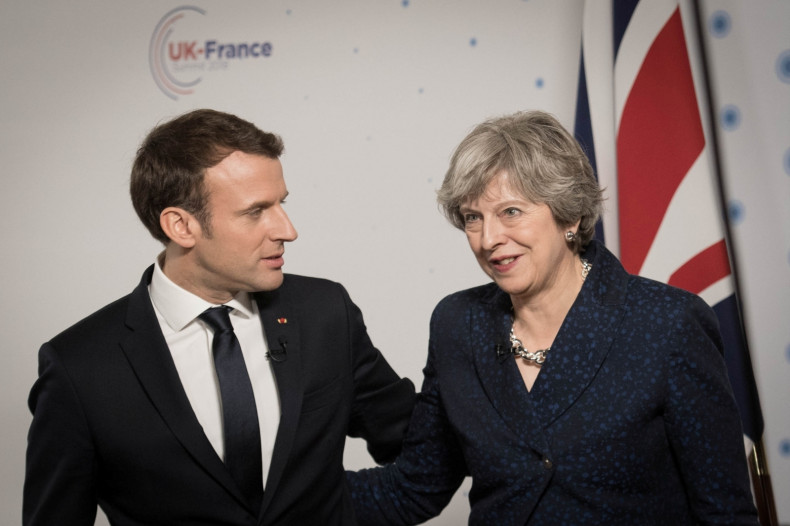 Boris Johnson has proposed a bridge be built across the English Channel to France during high level talks at the UK-France summit.
The Foreign Secretary raised the prospect of a second crossing saying that it was "ridiculous" that the UK and France, two of the world's biggest economies, were linked by a single rail tunnel.
Johnson reportedly added that "good connections" were important to the relationship between the two countries after the government welcomed French President Emmanuel Macron to Sandhurst.
Whilst in the UK for his first state visit Macron and UK Prime Minister Theresa May signed a treaty to speed up the processing of migrants in Calais which Macron said was a "more humane approach" and would be "more efficient".
Reports have emerged that Johnson suggested building a 22-mile bridge across the shortest distance between the countries that would exist alongside the Channel Tunnel rail link.
Johnson hinted that a huge infrastructure project over the Channel when he tweeted after meeting Macron: "I'm especially pleased we are establishing a panel of experts to look at major projects together.
"Our economic success depends on good infrastructure and good connections. Should the Channel Tunnel be just a first step?"
The Times reported that President Macron is said to have backed the idea and said: "I agree — let's do it."
Johnson has mooted the idea of a road tunnel between the two nations that would sit alongside the current Eurostar conections.
During the high-level talks Johnson is reported to have told aides: "We are two of the world's greatest economies linked by a single railway. It's ridiculous.
"Technology is moving on all the time and there are much longer bridges elsewhere, including one that is 34 miles long in Japan."
The world's longest bridge is the Danyang-Kunshan Grand Bridge in China which opened in 2011 and spans 102.4 miles. (165km).
The UK Chamber of Shipping said, according to the Times: "Building a huge concrete structure in the middle of the world's busiest shipping lane might come with some challenges."
During the talks it was agreed that Britain will pay France around £45m to help improve security and border controls between the Channel.
May praised the "uniquely close relationship" between the two nations and added that both leaders remained committed to the 2003 "Le Touquet" border agreement.
It was also confirmed that the Bayeux Tapestry will come to the UK in 2022 that Macron said he hoped would "open a new chapter when it comes to our cultural co-operation and scientific co-operation".