Andrea Leadsom's bid to become the Conservative Party leader got a boost after former candidate Boris Johnson backed the energy minister.
In what is seen as a move against his former campaign manager Michael Gove, who withdrew his support for the former mayor of London, Johnson said that Leadsom was the only candidate with the "zap, drive and determination" to lead Britain.
Johnson said: "She has long championed the needs of the most vulnerable in our society. She has a better understanding of finance than almost anyone else in parliament. She has considerable experience of government."
One MP told The Times that Johnson's intervention was "revenge served cold" and could mean Leadsom would get the support of an extra 25 MPs.
As a key proponent of Brexit, Leadsom will satisfy the Eurosceptic part of the Conservative Party and a new YouGov poll of Conservative members, conducted for The Times, shows Leadsom is more popular than Gove, the justice secretary.
Theresa May argues for Trident
However, the poll also found that fellow candidate Theresa May would win the leadership contest by a 32-point margin if she faced Leadsom in the final round which would start next week.
Meanwhile, May has had to fend off criticism over over her stance on EU migration after she told the BBC that she wanted to "guarantee the position" for EU citizens living in the UK and British citizens living in EU countries.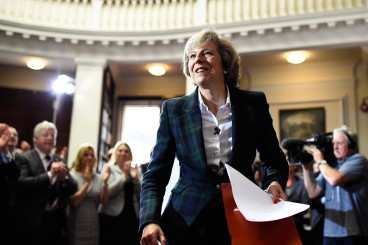 Foreign Secretary Philip Hammond, who supports May for leader, waded into the debate when he told the BBC that any deal that "works both ways" had to be negotiated in Brexit talks.
He said to fully guarantee EU citizens' rights to remain in the UK, without commitments from other countries towards Britons now risked "selling our people out too cheap", adding: "You can't say anything until we have had the negotiation because clearly this has to be a bilateral agreement".
The Home Secretary tried to change the tone of her campaign when she called for an urgent go-ahead on replacing the Trident nuclear deterrent, saying that all four submarines must be replaced.
May said it would be "sheer madness" to give up Britain's nuclear deterrent and called on a Nato summit in Poland to be a platform on which David Cameron and Michael Fallon, the Defence Secretary, can assure Britain's allies that the Government is committed to Trident and "playing our full role in the world".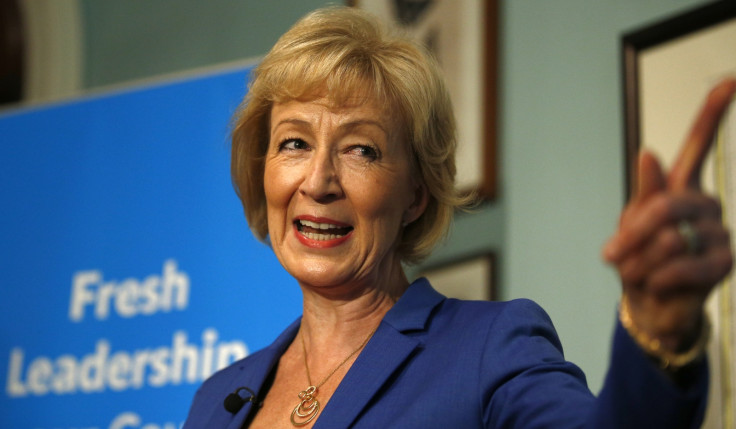 "While it is true that the terrorist threat we face has grown more serious, it does not mean we no longer face a threat from conventional enemies in the forms of other nation states," she wrote in the Daily Mail.
Conservative MPs will begin the process on Tuesday (5 July) of choosing their next leader in the first round of voting.