Mayor of London Boris Johnson launched London Poppy Day outside City Hall on Tuesday (27 October) by taking part in a tug-of-war with members of the armed services. Johnson took part in the competition with members of the Royal Navy, the Army and the Royal Air Force at the launch on Potters Field.
After taking out a Japanese schoolboy in a friendly rugby game on a recent visit to Japan, you would think that Johnson might dial it down a bit for a light-hearted game of tug-of-war, but apparently not. With a look of sheer determination in his eyes, Johnson could not be accused of putting a poor effort in. He took a tumble during the contest, but his side eventually came out on top, winning two out of three tugs.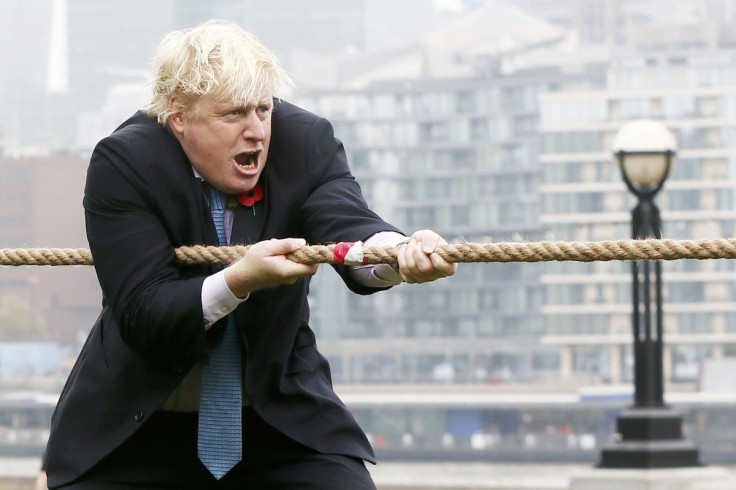 Speaking in front of Tower Bridge on Tuesday morning, the Mayor of London said he was determined this year's appeal would raise more money than last year, when the city donated approximately £1m ($1.53m) in a single day. This year's London Poppy Day will take place on Thursday (29 October).
"Dig deep everybody. Remember those who contributed to the peace and security of our country, risking their lives and continue to do so," he said.