Boris Johnson is set to demand from the cabinet a £5bn annual cash injection for the NHS from next year.
The foreign secretary will use an update on the winter crisis to tell his cabinet colleagues that the extra £100m a week for health care in Britain would be the best counter to the challenge posed by Labour leader Jeremy Corbyn.
An ally of the foreign secretary told the Times: "Boris believes that if the Tories are going to beat Corbyn at the next election they must make the NHS a top priority and deliver new funding."
"Every poll conducted shows the NHS is top of swing-voter concerns and every expert says it needs more money.
"The cabinet will have to act and the sooner the better. This isn't about the referendum, it's about delivering on the number one concern for the public and beating Corbyn," the ally added.
Johnson is expected to be supported by the environment secretary, Michael Gove, transport secretary Chris Grayling and international development secretary, Penny Mordaunt.
It will put pressure on Theresa May who has been left weakened by her reshuffle and a growing sense of unease on her back benches. Former minister Nick Boles has criticised a "timidity and lack of ambition" in the party while Tory grandee Sir Nicholas Soames described the party's appeal to voters as "dull, dull, dull".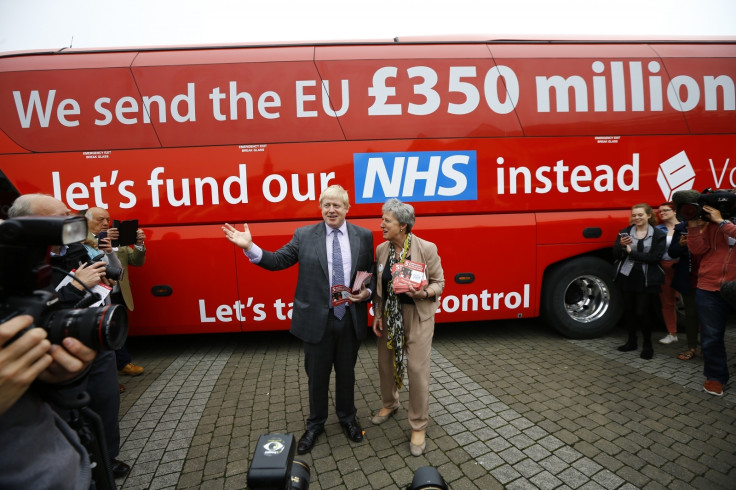 At Tuesday's (23 January) cabinet meeting, the health secretary is expected to lay out the extent of the flu crisis with one Whitehall official telling the Times that it would not include a discussion of healthcare funding.
But NHS bosses are concerned that future NHS funding should not be linked to Brexit. Chris Hopson, chief executive of NHS Providers said: "We must move away from short-term fixes and cash injections.
"If we want to ensure our health and care services are sustainable, we also need a clear vision of how they should develop, and how any extra funding should drive that process," the Times reported.
A Number 10 source told the BBC: "We gave the NHS top priority in the last Budget with an extra £2.8bn. We know it is under particular pressure at this time of year."