Boris Nemtsov: CCTV footage casts doubt on Charlie Hebdo link to politician assassination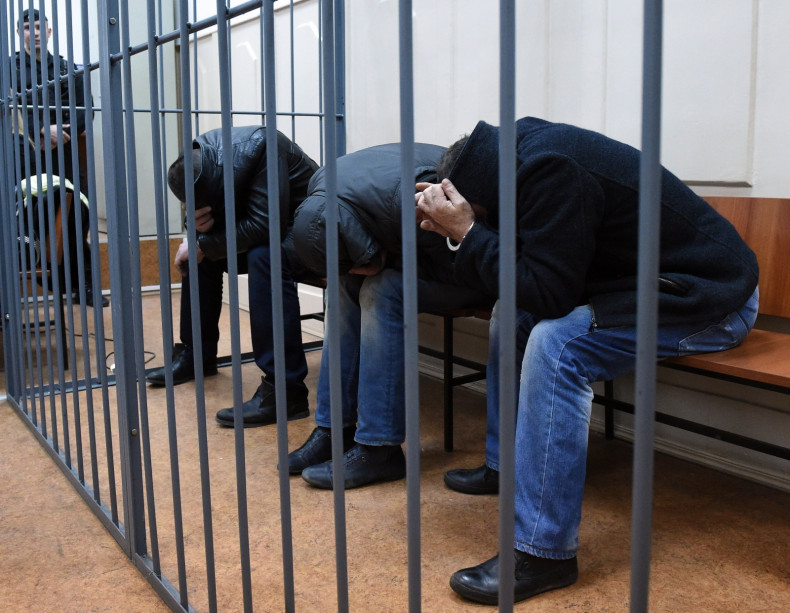 The car linked to the murder of Russian opposition politician Boris Nemtsov had been filmed by security cameras near the house of the slaughtered Kremlin critic weeks before the January 2015 Charlie Hebdo shooting in Paris, according a Russian media report.
If confirmed, the report on MK would undermine the official investigative theory by Russian authorities that Nemtsov was killed by Islamists over his support of the French satirical magazine that published cartoons of Prophet Mohammed.
Nemtsov was shot dead in Moscow on a bridge overlooking the Kremlin on 27 February. A fierce critic of Vladimir Putin, the politician was working on a report on Russia's alleged direct involvement in the eastern Ukraine conflict - something the Kremlin has long denied.
Five people have been detained by Russian security forces in connection with the murder. Former Chechen police officer Zaur Dadaev and Moscow security guard Anzor Gubashev have been charged in connection with the killing, with Dadaev allegedly confessing his guilt.
The vehicle sought in connection with the killing, a Ford, drove past the spot where Nemtsov was shot after the killing. The finance ministry said the car had been found to belong to a federal state enterprise called FSUE which provides services to the ministry and other agencies.
According to MK, the car was bought in September 2014 and was spotted several months ago in the vicinity of Nemtsov's house in Moscow. Friends and colleagues of Nemtsov have rubbished claims that he was killed by Muslims enraged by the politician's defence of Charlie Hebdo.
Ilya Yashin, co-leader of Nemtsov's small liberal party, described the claims as "nonsensical" in a tweet, and expressed doubts that those behind the killing would be brought to justice.
"Our worst fears are coming true," Yashin tweeted late on 8 March. "The trigger man will be blamed, while those who actually ordered Nemtsov's killing will go free," reports the Moscow Times.
Ramzan Kadyrov, Chechnya's pro-Putin ruler, the predominantly Muslim region in southern Russia that has witnessed repeated anti-government insurgencies, linked Nemtsov's murder to the outrage over the Charlie Hebdo cartoons mocking the Prophet Mohammed.