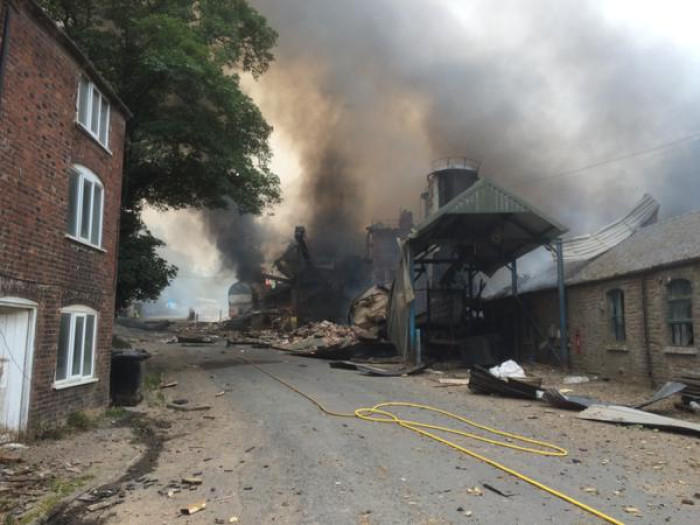 A second body has been found in the wreckage left after an explosion at a mill in Cheshire.
Emergency services had previously recovered a body from the wood flour mill in Bosley, near Macclesfield, on 19 July following the blast two days earlier.
The families of missing William Barks, 51, Dorothy Bailey, 62, Jason Shingler, 38, and Derek Moore, 62, have been informed neither of the bodies have yet been identified.
Police said work is still ongoing to find the two people still unaccounted for following the explosion.
Assistant Chief Constable Guy Hindle said: "We continue to work with our colleagues in very difficult conditions with ongoing risks and the need to preserve the scene for investigation – it is an extremely complex scene to examine and we've not yet got full access to it.
"Each agency has a wide range of expertise, and representatives from each are dedicated to the investigation and making the best use of their skills.
"We are making a number of enquiries, but we have to bear in mind that we can't compromise the rescue operation. We are interviewing witnesses and gathering other evidence, all of which will form the investigation."
A further four people were taken to hospital for treatment following the explosion. One woman remains in hospital in a serious but stable condition. One man attended hospital but has since been discharged with minor injuries. Two other men remain in hospital in a stable condition.