Boston Bomber's Ex-Girlfriend Nadine Ascencao: Tamerlan Tsarnaev Abused and Tried to Brainwash Me
Former girlfriend claims marathon bombing suspect had fanatical hatred of American way of life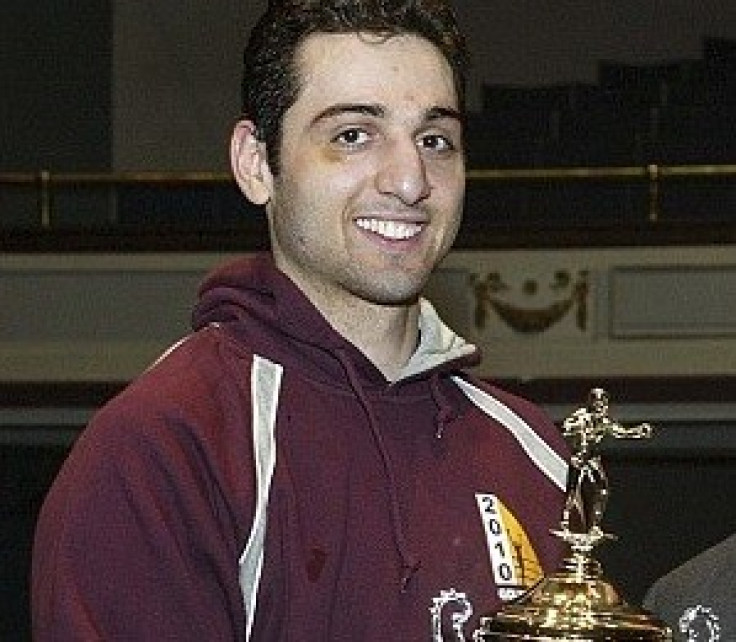 Tamerlan Tsarnaev apparently tried to force his ex-girlfriend Nadine Ascencao to convert to Islam.
The former girlfriend of Tamerlan Tsarnaev, one of the suspected Boston bombers, has claimed that he had a fanatical hatred for America and tried to brainwash her into converting to Islam.
Nadine Ascencao said she watched him change drastically from a fun-loving student into an Islamic extremist who rejected the American way of life.
"One minute he's this funny, normal guy who liked boxing and having fun, the next he is praying four times a day, watching Islamic videos and talking insane nonsense," the 24-year-old told the Sun.
"He became extremely religious and tried to brainwash me to follow Islam. Tamerlan said I couldn't be with him unless I became a Muslim. He wanted me to hate America like he did."
Ascencao claims that over the course of their three-year relationship Tsarnaev became abusive and tried to control what TV programmes she watched, who she spoke to and what she wore.
"Tamerlan told me I should only talk to Muslim girls, not other 'slutty' girls," Ascencao said. "He hated my tight trousers and made me wear long skirts.
"'Towards the end I was wearing a hijab. He once ripped up a pair of my jeans and hit me in the face with them."
Ascencao also revealed that he cheated on her with Katherine Russell, the American student whom he later married.
A police report from July 2009 indicated that he slapped Ascencao during an argument at their home in Cambridge, Massachusetts. The charges were dropped.
Tsarnaev was killed in a shootout with police on 19April, four days after the Boston Marathon blasts which killed three people and injured hundreds. The 26-year-old and his brother Dzhokhar allegedly set off two bombs near the finishong line.
The terror attack killed eight-year-old Martin Richard, from Boston, 29-year-old Krystle Campbell, from Medford, Massachusetts, and 23-year-old Boston University student Lu Lingzi, from Shenyang.
Ascencao admits that although she did not expect him to be part of something so extreme, she was grateful to have had a "lucky escape".
"When they said Tamerlan was dead, I didn't cry," she said. "I was more shocked Dzhokhar was involved. He was a nice kid."
Dzhokhar, 19, has been released from a civilian hospital and moved to prison after being injured in a gun-battle with police following a nationwide manhunt.
He has been charged with conspiring to use weapons of mass destruction to kill and he could face the death penalty if convicted.
READ:
Boston Marathon Bombing: 'Chubby Exorcist Misha' Mikhail Allakhverdov Denies Involvement
© Copyright IBTimes 2023. All rights reserved.