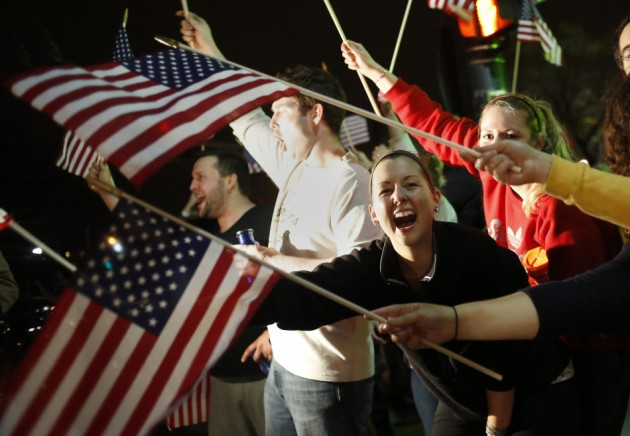 There were scenes of jubilation and shouts of "USA! USA!" on the streets of Boston as Dzhokhar Tsarnaev, the second suspect in the marathon bombing, was placed under police guard at Beth Israel Deaconess Medical Centre.
In downtown Boston, hundreds of people marched along Commonweatlh Avenue waving American flags as they headed toward Boston Common.
Police blocked traffic along part of the street to allow for the impromptu parade.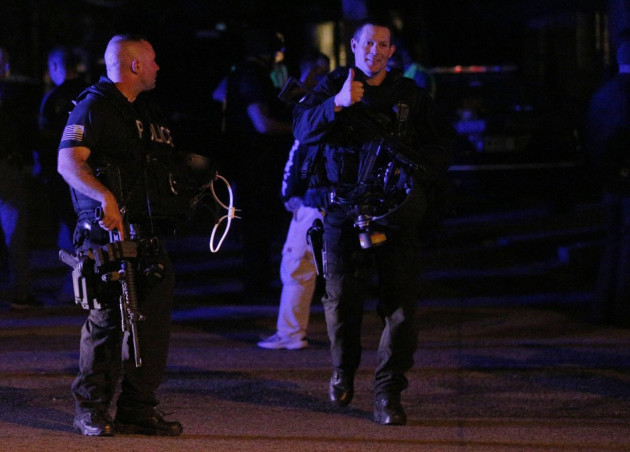 "It brings a sigh of relief and allows us to begin the healing process," said one Massachusetts resident.
Every time an emergency vehicle went by or law enforcement workers walked past, people cheered loudly.
Myles Marcus, a student at Berklee College of Music, said he was happy to join the celebration.
"We've all been watching the TV, the computer, the live updates since the beginning of this whole thing," he told CNN.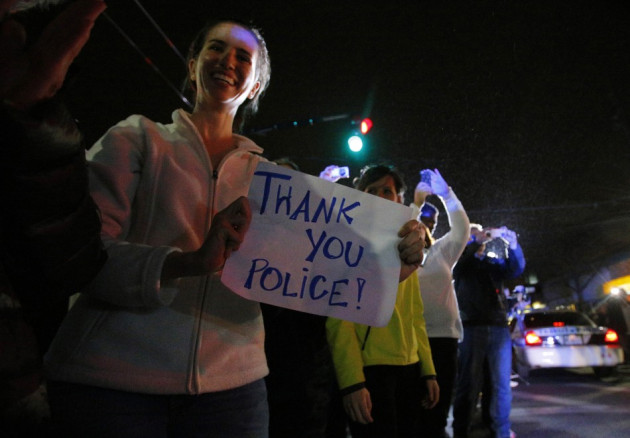 "I just feel relieved. I feel like I can go back to school now and know that I'm safe."
Others were more hesitant about going back to normality even as the city celebrated. "There's always this thing in the back of my head that wonders if all this is a little premature," said Sara Pradziak.
Massachusetts State Police Colonel Timothy Alben said: "We're exhausted folks, but we have a victory tonight", after 19-year-old Dzhokhar Tsarnaev, the surviving suspect for the Boston Marathon bombings, was taken into custody.
Commentators were already debating how the bomber should be treated, with some demanding extreme retribution. Howie Carr from the Boston Herald stated that the death penalty is "the only justice" for Dzhokhar Tsarnaev.
"Wouldn't it be easier just to ... put him down, whoever he is, like the rabid dog that he so palpably is?"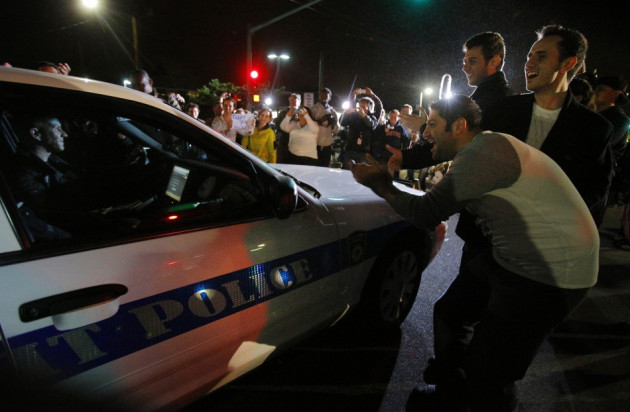 There is no death penalty in Massachusetts. However, some have called for Dzhokhar Tsarnaev to be stripped of his newly acquired US citizenship and be tried as an "enemy combatant" - so he could, in theory, face the death penalty.
Amid all the celebrations at the arrest of Dzhokhar Tsarnaev and the end of a tumultuous five days in Boston, police urged people to remember the victims:
"In our time of rejoicing, let us not forget the families of Martin Richard, Lingzi Lu, Krystle Campbell and Officer Sean Collier," said a Boston Police spokesperson.
There were also criticisms of the police response time to apprehend the suspects. One Boston resident said: "I feel it took way too long. It took three days to capture a 19-year-old kid."