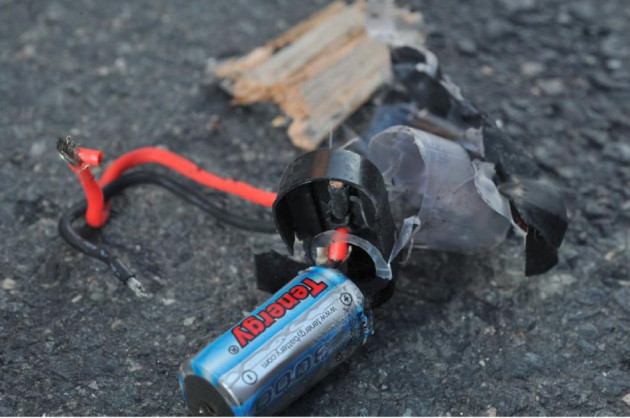 A suspect in the Boston Marathon bombings has been arrested and is set to be taken to court, law enforcement officials have said.
US authorities have made a clear identification of a potential suspect in the Boston bombings at the marathon finishing line from videos taken at a department store and TV station, according to CNN.
Investigators have a picture of a suspect carrying, and perhaps dropping, a black bag at the second bombing scene, the Boston Globe confirmed. The video footage shows a clear picture of the suspect, including the face, according to CNN chief national reporter John King.
A law enforcement official quoted by AP said that an arrest is imminent in the Boston bombings' case and the suspect is to be brought to court.
An official said a CCTV camera at Lord & Taylor department store, located directly across the street, has provided clear video of the area. The official announcement is expected later on Wednesday, according to Reuters.
"The camera from Lord & Taylor is the best source of video so far," Dot Joyce, a spokeswoman for Boston Mayor Thomas M. Menino, told the Boston Globe "All I know is that they are making progress."
Earlier reports by the American broadcaster said that "substantial progress" had been made in the criminal investigation into Monday's marathon bombings.
CORRECTION: FBI officials have dismissed CNN reports that a suspect had been taken into custody.