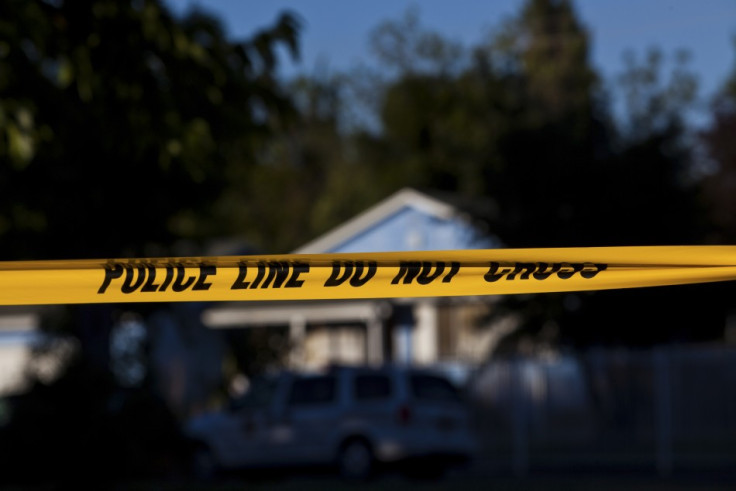 Boston primary school teacher Caitlin Clavette died after a 200lb (90kg) iron manhole crashed through the front of her car on a highway. The car continued travelling forward after the incident before hitting a wall on the left lane of the southbound Interstate 93 on Friday (12 February).
Emergency crews clearing the wreckage were extremely distressed, said Cathi Porreca-Leonard, who passed the accident scene. "They were consoling each other," she said. "It could have been anybody."
She added: "The whole back of the car was blown out. It was just an awful, awful sight. I know a lot of people have that visual now."
Police in Massachusetts are trying to find out what caused the cast-iron disc to come loose. The manhole, which was last inspected over two years ago in June 2014, leads to a storm drainage system. At the time of its last inspection, it "rated very good", State Secretary of Transportation Stephanie Pollack said.
The accident occurred on a stretch of highway used by around 100,000 drivers a day, according to the Boston Globe. What caused the object to become airborne is under investigation but could be because of "excessive wear, deformation, or any other characteristics", said investigators.
Marc Breakstone, a Boston lawyer who has litigated personal injury cases involving manholes, said: "I'm guessing the rear wheel or wheels of a heavy vehicle passed over the manhole, catching the exposed lip of the cover, and from the traction of the tire dislodged and caused the cover to become a projectile which flew through the passenger compartment of this poor woman's car," he said.
Massachusetts Governor Charlie Baker described it as an "incredibly bizarre" tragedy. The principal of Glover Elementary School said Clavette paid tribute to Clavette in a message: "She was a talented and valued member of our faculty."