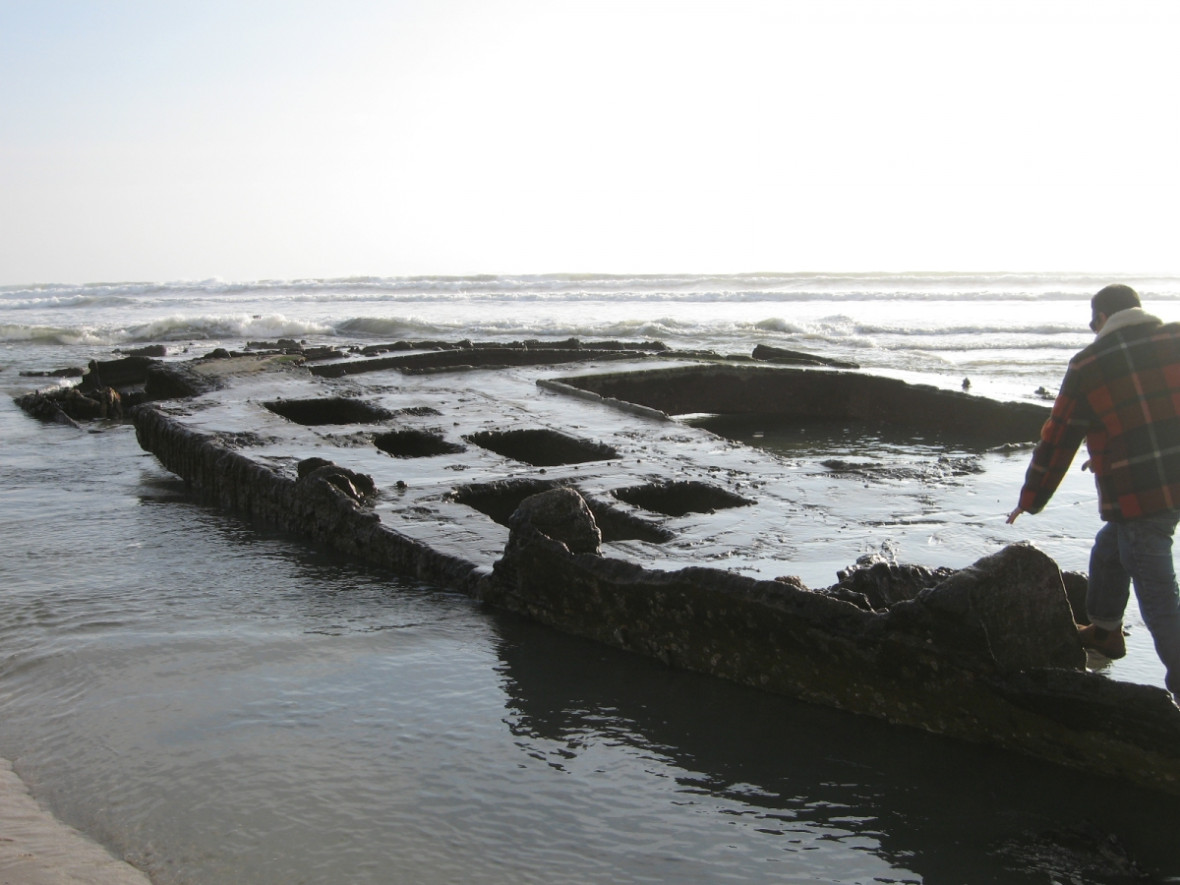 The wreckage of an infamous shipwreck has emerged from the sand on a beach in California after storms caused by El Nino led to a very low tide. The SS Monte Carlo – also known as a 'sin ship' – sank in 1936 after a storm caused it to break apart three miles off the coast.
While occasionally visible during low tides, the storms produced by El Nino – and the amount of sand they stripped away – has meant never-before-seen parts of the shipwreck have been uncovered. Joe Ditler, who has been studying the 60m wreck for 30 years, told NBC San Diego that during Prohibition, the ship was anchored in international waters to avoid the US laws.
People would go there to drink, gamble and hire prostitutes and it was known as a pleasure palace, much to the displeasure of Evangelists living in the area at the time. "Evangelists throughout San Diego County and Southern California devoted their whole sermons to sin ships, 'May God let forth His wrath!'" he said. "When it did break moorings and crashed, they took credit."
Only two caretakers were on board when it sank and both were rescued. In the following days much of its contents, including slot machines and whiskey, washed up on shore, which beachgoers helped themselves to.
Ditler said the ship continues to hold a certain irony today, with its regular reappearance on the shore. "Coronado is prim and proper, and here's this gambling ship, this sin ship, that crashed on the beach in the 1930s and they can't get rid of it."
He added there are are still rumours there is around $100,000 (£69,000) worth of silver dollars still buried in the sand, waiting to be found. He said further storms could mean even more of the ship is exposed.