Bowling Green Massacre: Facebook users troll Kellyanne Conway by marking themselves safe at fake attack
Conway made the false claim while defending President Trump's controversial executive immigration order.
Trump adviser Kellyanne Conway came under fire this week after citing a "massacre" carried out by Iraqis that occurred in Bowling Green in 2011 whilst defending the president's controversial travel ban — an event that never happened. In response, Facebook users at multiple places called Bowling Green across the US are mockingly marking themselves as "Safe" from the faux terrorist attack.
During an interview on MSNBC's Hardball on Thursday, Conway said two Iraqi refugees were the masterminds behind "the Bowling Green massacre."
"I bet it's brand new information to people that President Obama had a six-month ban on the Iraqi refugee programme after two Iraqis came here to this country, were radicalised and they were the masterminds behind the Bowling Green massacre," Conway said. "Most people don't know that because it didn't get covered."
However, media outlets and fact checkers quickly pointed out that such a massacre never took place.
In 2013, the Justice Department announced the sentencing of two Iraqi citizens living in Bowling Green, Kentucky to federal prison who admitted to attacking US soldiers in Iraq and attempting to send weapons and money to Al-Qaeda. The duo were arrested in May 2011 on criminal complaints, but neither were charged with plotting attacks on US soil.
Following the arrests, the Obama administration imposed more extensive background checks on Iraqi refugees, which slowed down the visa process.
The city of Bowling Green also issued a statement confirming the arrests and stated that no such massacre took place.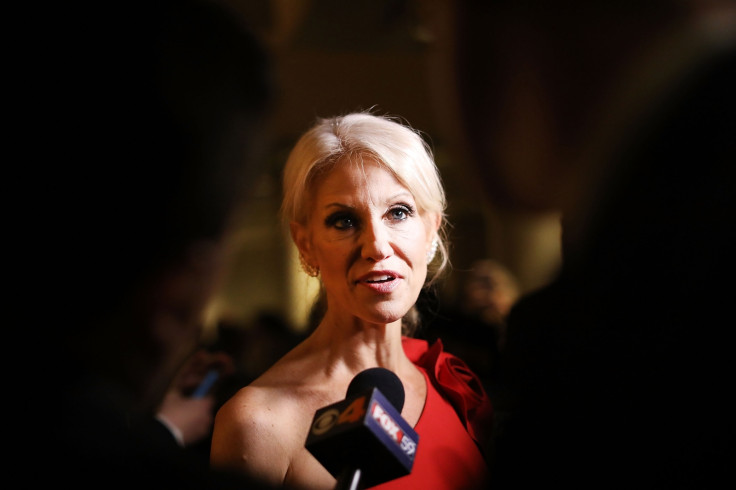 Conway later corrected herself in a Twitter post on Friday saying she meant to say "Bowling Green terrorists."
Known for coining the term "alternative facts" in January, her comments quickly drew a barrage of sarcastic posts and memes on social media.
Using Facebook's emergency Safety Check feature, users began marking themselves safe in towns named Bowling Green across the US including Bowling Green, Kentucky; Bowling Green, New York; Bowling Green, Ohio and Bowling Green State University in Ohio. The feature is used to alert loved ones about one's status during a crisis such as a terrorist attack, mass shooting or natural disaster.
Some even marked themselves as safe at parks, businesses and other venues called Bowling Green as well.
Twitter users also mocked Conway's remarks and the fictional terror attack using the hashtag #NeverRemember, which soon began trending.
Elsewhere, some users created a Wikipedia page for the faux event while someone launched a new fake fundraising website called "Bowling Green Massacre Victims Fund" that links directly to the American Civil Liberties Union (ACLU) donation page.
"We all still carry the vivid memories of what horrors occurred at Bowling Green, but some still relive those moments everyday as they work to rebuild a community torn apart," the website's description reads. "Join us in helping those in this time of need."
© Copyright IBTimes 2023. All rights reserved.