Despite the rush at Christmas to spend, spend, spend before the turkey is ready, the madness does stop on December 25th as most shoppers gear up to ditch their family on Boxing Day in favour of the best deals and discounts on the high street.
IBTimes UK is here to update you on the details and discounts of Boxing Day from its origins to the Harrods store openings. We will be updating this over Christmas so keep checking for more news on sale products.
What is Boxing Day?
Boxing Day is named after the 'Christmas box' that service industry workers would be presented with by their employers to take home their family. The service industry would be working on Christmas Day, therefore their celebrations would fall on the following day, making it a day of rest and relaxation. However these days it is pretty much the opposite and most families will separate and rush out to return gifts and find the best post-Christmas discounts.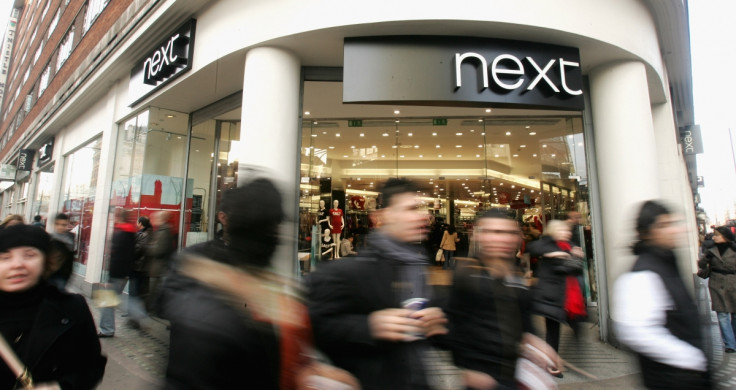 The high street sale favourite have not given us any info on their sale yet but if last year is anything to go by the discounts will be at least 50% off. The sale goes will be live in-store from 6am on Boxing Day, which is often met by crowds of people who have camped overnight. For those looking to shop at home, the sale will be online from Christmas Eve.
According to Harrods' infamous claim 'There is only one sale' and even if this may not be true, there is certainly no sale quite like it. The department store has partnered with the West End production of 'Elf the Musical' for this year's entertainment, which will be performing from 8am to the anxious shoppers who will be queueing for the 10am opening of the store. Last year customers were entertained by the likes of Dynamo while they waited to grab the highly-anticipated discounts. This year there will be up to 50% off men's and women's fashion, as well as up to 40% off the cookshop and 25% discount off furniture and home goods. Follow #HarrodsSale for updates on the day, sale will run until 6pm on Sunday 17 January. Those shopping online can get discounts of up to 40% across the store from 23 December.
Having kicked off the sale previews early with 40% discounts for Rewards by Harvey Nichols members, the sale is launching officially online tonight (23 December) and in-store on Boxing Day. Never ones to disappoint, they will discounting all fashion by 50% and jewellery and handbags by 40%, so worth a look to see if any AW15 favourites could be up for grabs at half the price.
This sale is certainly not for the faint-hearted with last year warranting police patrols to manage the discount-crazed gathering. The crowds are always expected at Selfridges' mammoth sale that opens to the public at 9am on Boxing Day for discounts across the store.
The department store's 2014 sale saw discounts of up to 50% across the store, and they are currently offering half-price deals on womenswear brands.
The stores are closed on Boxing Day (except for Trafford Centre) but the sale went online last year on Christmas Eve, with in-store deals launching on Dec 27th.
Debenhams are currently running an up to 50% off sale event online including everything from beauty to bedding, but have not announced details of their official Boxing Day sales yet. Last year the stores opened with discounts from 7am on 26 December.
The online fashion destination has already gone live with their Christmas sale with up to 50% off everything from Gucci to Dolce & Gabbana, so you can start treating yourself now.
You can head to Matchesfashion online and in-store now to make the most of their end-of-year sale, including discounts of up to 50%. With some of the season's key players including Balmain, Martin Margiela and JW Anderson at up to half price, it is definitely worth a visit.
This year the online megastore will be running a Boxing Day Deals week that launches at 4pm on Christmas Eve and runs up to New Year's Eve.
Deals are spread across the site including the following discounts:
Sony KDL-55W755C Smart 55-inch Full HD TV; £579 (Was £1300)
Bang and Olufson - B&O Play headphones with detachable cable; £99.99 (Was £169)