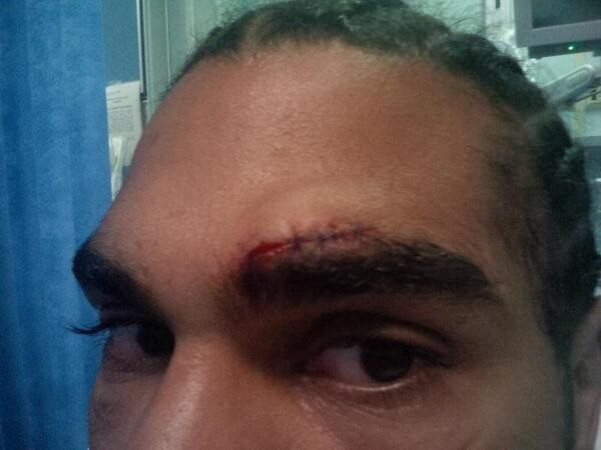 Tyson Fury's uncle and trainer has stated that the undefeated heavyweight will no longer face David Haye after the two-weight world champion was forced to pull out of their bout because of a nasty cut above his eye.
Haye suffered the injury while sparring and confirmed just seven days before the fight was due to take place that he would have to pull out of the contest because of the six stitches required to help heal the cut.
The 32 year old was bitterly disappointed to have to cancel the hugely anticipated bout and was keen to find a new date for the contest. However, it seems Fury's trainer now has different plans for his fighter.
"We move on from Haye now and look to better things," Peter Fury told World Boxing News.
"This has put a bad taste in our mouths so we're moving on and the fight will not be rearranged on our side."
Haye posted a picture of his injury and has made numerous television appearances to show his injury is genuine, but the undefeated Fury was angered at his withdrawal.
"There only would have been one winner and that was me. An army couldn't have stopped me on Saturday night because I'd prepared mentally, physically, everything," said Fury.
"I couldn't have done any more in training. I'm in the shape of my life, I just couldn't wait to show everyone what I was going to do and had up my sleeve.
"There's no excuses ever out of me. You never hear me say excuses. If I had two broken hands I would still go in there and fight on Saturday night."
Fury would also take to Twitter to vent his anger as he accused Haye of looking for an excuse to pull out of the fight but did give the fans some hope of the show being rearranged by asking promoters to still "make it happen".