'Boxing wins tonight!' Pro boxers on Twitter react to Floyd Mayweather's historic win over Conor McGregor
Mayweather pulled off a historic win over Mcgregor to extend his run to 50-0.
History was written at Las Vegas on Saturday night (26 August) as Floyd Mayweather Jr got the better of MMA stalwart Conor McGregor in the 10th round of their highly-anticipated crossover bout at T-Mobile Arena.
The five-division, 15-time world champion, Mayweather, stepped back into the ring for what he has claimed to be the last time in his illustrious career after a two-year hiatus. He shall remain undefeated and pulled himself further apart from the legendary heavyweight Rocky Marciano with a 50-0 score.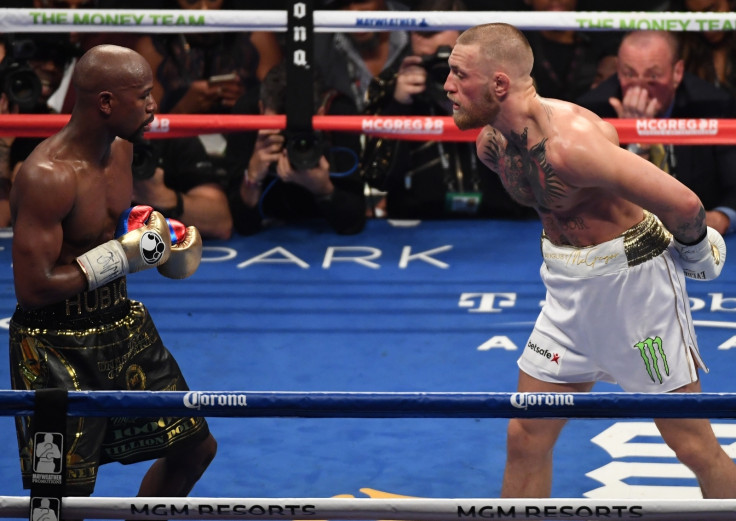 McGregor, who was all but written off before the bout, did not seem to have any realistic chance of pulling off an upset against arguably the best boxer of his generation.
He began strongly after the spectacle was delayed owing to multiple pay-per-view outages in the United States and put in a discomforting opening few rounds for Mayweather.
However, McGregor began to tire soon after, as he had barely fought beyond a three-round grind allowing Mayweather to come back in spectacular fashion. The end was near and it came finally in round 10, following a series of ruthless right hands as the referee intervened to call it a day.
IBTimes UK has compiled the best Twitter reactions to Mayweather's glorious win from pro boxers across the world.
© Copyright IBTimes 2023. All rights reserved.