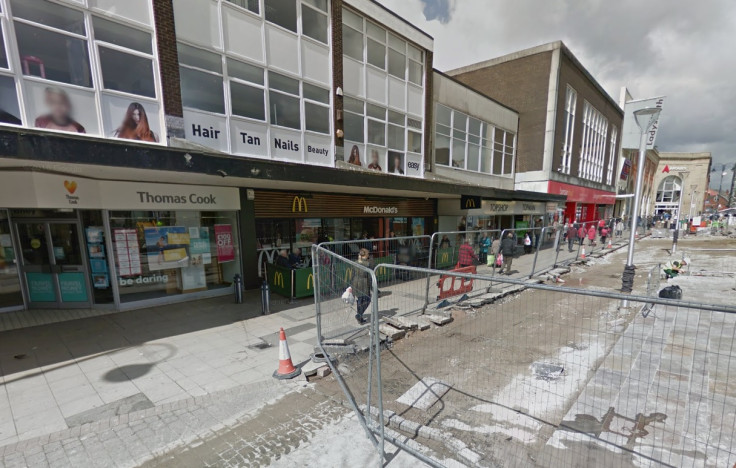 A 12-year-old boy and three teenagers have been arrested on suspicion of murder following the death of a man outside a McDonald's restaurant in Ashton-under-Lyne. A man in his 40s died in the early hours of Thursday, 28 July, after a suspected assault outside the fast food restaurant in Greater Manchester.
The boy is being held by Greater Manchester Police (GMP) on Sunday, 31 July, along with another youth, aged 17, and two 16-year-old boys who were arrested on Saturday. All four are being held in custody for questioning on suspicion of murder.
The victim was assaulted in Warrington Street in the town centre on Wednesday night and died in the early hours of Thursday. That day two areas in the town were cordoned off by detectives – one near the restaurant and one in Stamford Street near to Warrington Street where it is believed an item of clothing linked to the crime was found.
On Sunday, 31 July, the victim was not yet formally identified, but police are expected to release his name on Monday. GMP Detective Inspector Kevin O'Regan said in a statement following the fourth arrest that the probe was a "fast-moving investigation".
Det Insp Kevin O'Regan said: "This has been quite a fast moving investigation and we have now made three further arrests. Our investigation continues and I would urge anybody with information to please contact police."