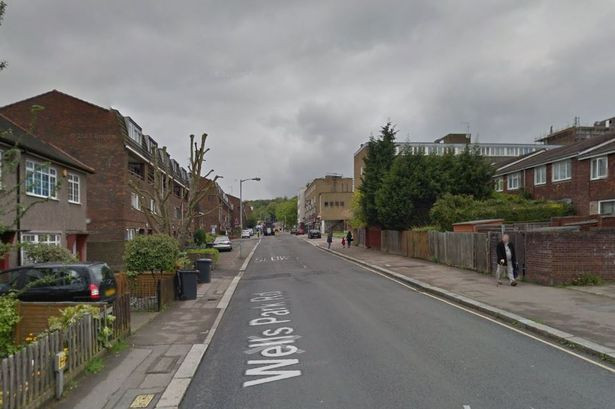 A 13-year-old boy has been arrested on suspicion of murder after a man was stabbed to death in south-east London.
Police were called to Wells Park Road in Sydenham on Saturday night after reports of a fight between a group of youths.
An 18-year-old man was found seriously injured, and at 10.25 pm was declared dead at the scene.
His next of kin have been informed.
A man told the Kent News Shopper of his attempts to save the victim.
The man, who worked for the probation service for 15 years, said: "I could see the puncture wound just below the breast plate.
"I applied pressure but it was no good. I could feel that the body was losing pressure. He also had another wound to his side.
"I spoke to another guy who said he started to give first aid but then left as he felt so intimidated by the gang. That could have been the difference."
A 17-year-old was also stabbed and was taken to a south London hospital, where he remains in a stable condition.
As well as the 13-year-old, two 15-year-olds and a 17-year-old were also arrested.
They being held at police stations across south London.
Det Ch Insp Russell Taylor, of the Metropolitan Police, said: "Many people would have witnessed the attack as well as the aftermath.
"I would urge those people to contact officers so that we can piece together the events that led up to this murder."
Asked if the attacks were thought to be gang related, a Scotland Yard spokesman said: "It remains a line of inquiry, but we are still at an early stage of the investigation."
Anyone with information should contact the incident room on 0208 721 4868 or Crimestoppers anonymously on 0800 555 111.