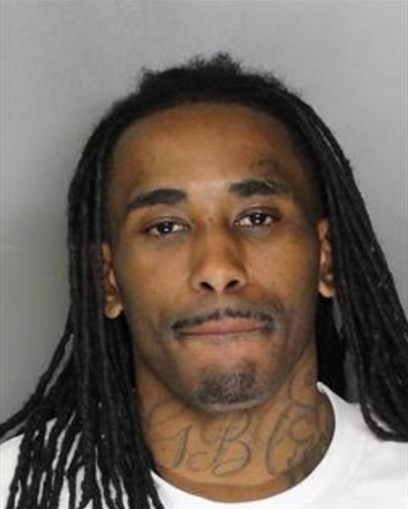 An eight-year-old boy in California was beaten to death with a hammer as he attempted to protect his younger sister from being molested.
Investigators say that on the morning of 1 September, Dante Daniels was attacked by his mother's ex-boyfriend, 23-year-old Deandre Chaney Jr, with a hammer. Chaney Jr murdered the boy as the suspect was engaged in the crime of committing a lewd act on Dante's seven-year-old sister Danae, a criminal complaint said.
"Trying to save his sister from this child molester, and that's why he was beat the worst," Dante's grandmother, Monique Brown, told KTXL.
According to the children's 28-year-old mother, Elizabeth Salone, Chaney Jr asked for a ride on 1 September at around 4am. A couple of hours later, she asked him to watch the children while she dropped off her brother at work.
When she returned at around 6.10am, she said she heard one of her children crying. Salone told investigators that she was hit at least three times with a hammer from behind as she walked to check in on her child and continued to receive blows as she ran off.
Chaney Jr allegedly tied her up and doused her in lighter fluid, she told investigators. He then took her car keys, cell phone and some money, before getting in her car and driving off.
Dante was declared brain dead following the attack and died six days later. The boy's mother and sister both survived, but his grandmother said her daughter will likely never see out of her left eye and her granddaughter will require a lot of help.
Brown called her grandson a hero, who helped people in life and in death after which his heart was donated to another child. "Dante gave his heart to a four-year-old in Southern California, so a four-year-old lives because of [him]," she said.
According to the Sacramento Bee, Chaney Jr has a long criminal history. In October 2016, he pleaded no contest to a charge of failing to register as a sex offender. In 2014, Chaney Jr pleaded no contest to a charge of felony battery with serious bodily injury and in 2011 he pleaded no contest to a charge of assault with a deadly weapon.
His criminal record also includes charges for robbery and rape in 2007, forced oral copulation in 2008 and lewd acts with a dependent adult as a caretaker in 2009.
Chaney Jr was charged on 15 September with murder, attempted murder, as well as lewd acts with a child under 14.