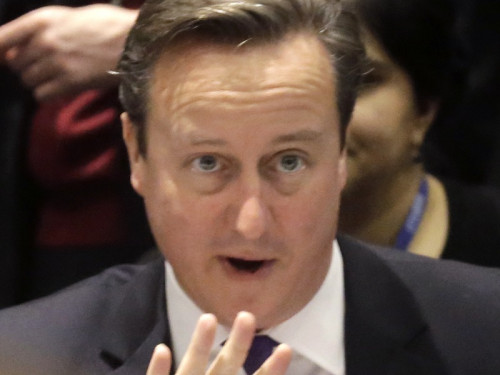 A leading Polish politician has called for the boycott of Tesco in retaliation to Prime Minister David Cameron's remarks that Polish migrants pocket British welfare payments.
On the Andrew Marr Show on the 5 January, Cameron made comments about Polish migrants and the British welfare system that upset a number of important Polish politicians.
Jan Bury, head of the parliamentary faction of the Polish Peasants Party (PSL) was quoted by state news agency PAP and denounced Cameron's policies "unfriendly and scandalous towards Poland and Poles."
"As Poles, we can also say 'no' to prime minister Cameron and his policies. We call on Poles to boycott British retailer Tesco," added Bury, a former deputy treasury minister.
Tesco employs 30,000 people in Poland and has 446 stores, its largest central European market, serving five million customers a week.
PSL is the junior partner in Polish Prime Minister Donald Tusk governing coalition. who has raised the issue of Britain's relationship to the EU migrants.
Cameron been under pressure to tighten the country's welfare system for EU migrants as they were lifted on Romanian and Bulgarian workers on the 1 January 2014 as he faces a general election in 2015.
Tusk brought up the issue of Cameron's comments in a recent press conference and said that it was unacceptable to single out any single nationality.
Tusk said Poland would veto any changes to EU rules aimed at reducing welfare payments for any particular nationality rather than applying equally to citizens of all EU member states.
"We will not agree to it if these are changes that would stigmatise any particular national minority. Nobody has the right to single out Poles as a particular group that abuses or exploits something.
"Many times I have seen Englishmen behave, to put it delicately, reprehensibly in Krakow, Gdansk or Warsaw, but it never occurred to me use their loutish behaviour to smear everybody from Britain."
Cameron's spokesman said the UK would continue to push for changes to EU law, said it was "perfectly fair" for Cameron to mention Poles in his comments.
All of Britain's three main political parties and leaders have been pressured by the issue of immigration and the EU membership.
Ukip leader Nigel Farage has said lower economic growth is worth immigration cuts and is expected to do well in the elections for the European parliament in May.