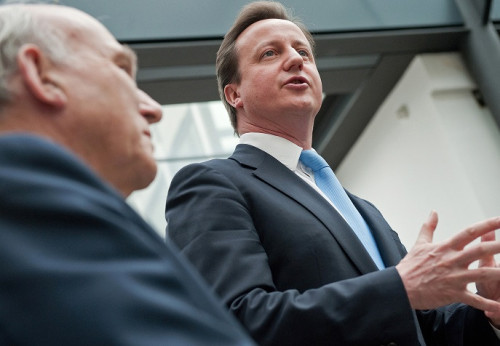 Around 52% of Britons believe Polish migrants have made a positive contribution to the UK since 2004, according to new research led by the British Future thinktank.
A week after Britain opened its borders to Romanian and Bulgarian migrants, the new figures released by British Future reveal a generally positive message.
Of those polled across Britain, 55% said Polish migrants "work hard for a living".
However, 40% stated that Poles "don't make enough effort to integrate" - with 24% saying they did not make a contribution to the UK at all.
In terms of Romanian and Bulgarian migrants gaining working rights in Britain, the poll was divided.
Around 15% said the UK should open welcome immigration, as the free movement of labour is a benefit of the European Union.
The Office for Budget Responsibility believes 240,000 new migrants a year would strengthen the economy. According to the public body, it would grow at a rate of 2.7% over the next 50 years, resulting in less public debt.
Regardless, 18% of those polled by British Future think the coalition government should stop Romanians and Bulgarians obtaining working rights - even if it means breaking EU rules. They still believe the UK should stay in the European Union.
24% of people sit on the fence, stating the government should reluctantly accept the rule of free movement, but should focus on what can be done to manage this in practice.
Within the research, a "generation gap" emerged - with those aged between 18 and 24 believing immigration was an important concern affecting them.
British Future highlighted several areas in which the government can ease public anxiety, such as ensuring employers cannot undercut existing workers by exploiting newcomers, promoting integration and ensuring free movement does not leave the benefit system vulnerable to abuse.