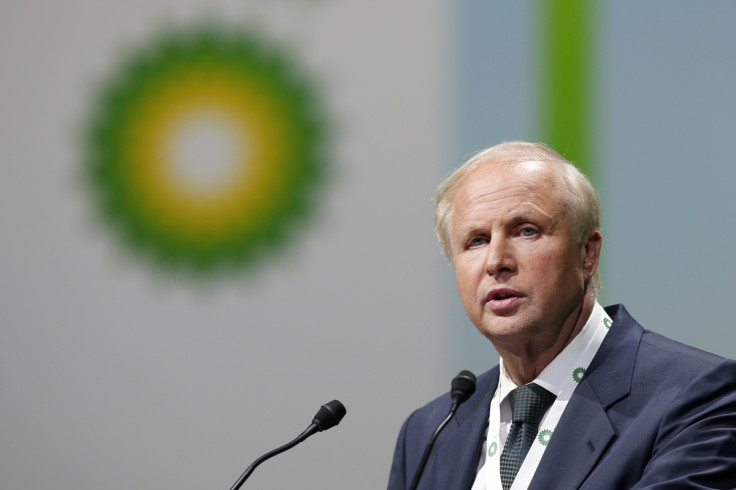 The new $19.6m (£13.9m, €17.4m) pay package for Bob Dudley, chief executive of oil giant BP, faces stiff opposition from several shareholders. At the company's annual general meeting (AGM) today (14 April), many large shareholders plan to vote against the 20% pay rise Dudley received last year just as the oil major posted its worst loss ever.
Shareholders are to discuss if the pay rise is deserving, considering the recent job cuts and falling profits at the company amid the oil crisis. Shareholders who have advised a vote against the pay package include Aberdeen Asset Management, Royal London Asset Management, Glass Lewis, ShareSoc, Pirc and ISS.
BP's pay policy is subject to a binding shareholder vote only once in three years, and due only in 2017. The last vote was in 2014. Consequently, the current vote against the pay rise would not force the company's hand and would be merely "advisory".which could be made effective in 2017.
The proposed vote at the AGM follows BP's top 15 shareholders urging the company on 12 April to take note of the growing shareholder dissent. Investors have also asked BP to change its "overly complex" remuneration policy before the 2017 AGM.
A BP spokesperson defended the pay raise for Dudley.
"Despite the very challenging environment, BP's safety and operating performance was excellent throughout 2015... BP's performance surpassed the board's expectations on almost all of the measures that determine remuneration – and the outcome, therefore, reflects this," he said. "And these clear measures derive directly from BP's remuneration policy which was approved by shareholders at the 2014 AGM with over 96% of the vote."
Ashley Hamilton Claxton,corporate governance manager at Royal London Asset Management, had earlier this month said, "In a year in which BP has reported its worst-ever annual loss, it has decided to sharply boost Mr. Dudley's remuneration. We will be voting against this proposal. While we acknowledge BP has had to weather a turbulent period for oil markets, we strongly believe that executive remuneration should remain tied to performance."