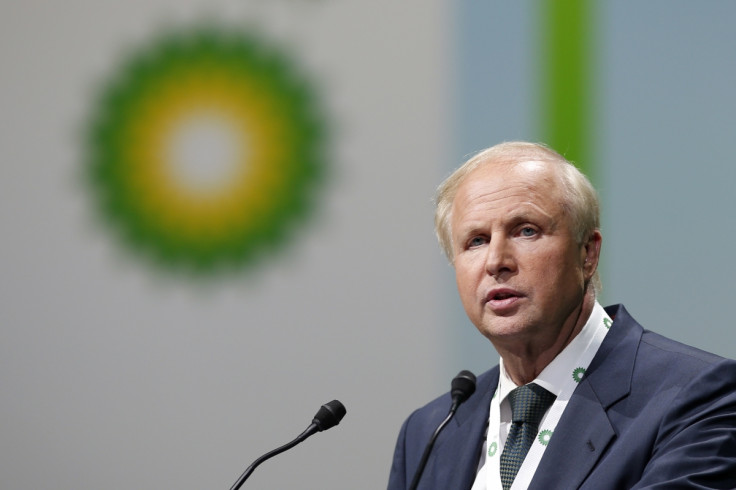 BP chief executive Bob Dudley does not seem to be affected by his company's poor performance amid the oil crisis. His total pay package in 2015 is understood to have increased by 20% to $19.6m (£13.8m, €17.8m) despite his firm posting losses and planning job cuts.
This news came out in the company's annual report released on Friday (4 March). It comes at a time when the London-headquartered company has posted an annual loss of $5.2bn for 2015 apart from announcing plans to cut 7,000 jobs by the end of 2017.
While the cash bonus of the 60-year-old executive for 2015 increased to $1.4m from about $1m in 2014, his retirement savings doubled from 2014 to $6.5m. However, his actual salary remained unchanged from 2014 levels at about $1.9m.
This increase is in contrast to the British company's decision to freeze the salaries of its other executives. BP said that salaries of its other employees will remain static in 2016 because of the low oil prices.
Though sizable, Dudley's pay is much lower than the pay packages of the bosses of America's largest oil companies. While Rex Tillerson, chief executive at Exxon Mobil, received a total pay package of $33m in 2014, John Watson, boss at Chevron, received $26m in the same year.
Such large payouts have been criticised by the company's investors in the past. For instance, Glass Lewis, the shareholder advisory group, has in the past asked the stakeholders at BP to vote against Dudley's proposed pay for 2014. It, however, did not succeed as the package received approval at BP's annual meeting.
BP, appreciating Dudley's performance, said in the annual report, filed with the Securities and Exchange Commission on 4 March, "The company's decision in late 2014 to plan for a 'lower for longer' oil price meant that the leadership acted early and decisively to respond to the low oil price environment. Overall, management delivered very well in terms of what they could control."
The British company also argued that Dudley's pay was not as huge as it seemed. It explained that reporting requirements in the UK had inflated the increase in his pension. The pension savings that increased by $309,000 in 2015 was multiplied 20 times to comply with UK regulations, BP explained.
Dudley's pay, excluding pension and retirement savings, declined to $13.1m in 2015, from $13.4m a year earlier. Apart from salary and cash bonus, he is understood to have received $119,000 for a car, security and other benefits.