BP Profit Drops 22% as Gulf of Mexico Oil Spill Costs Hit $42.7bn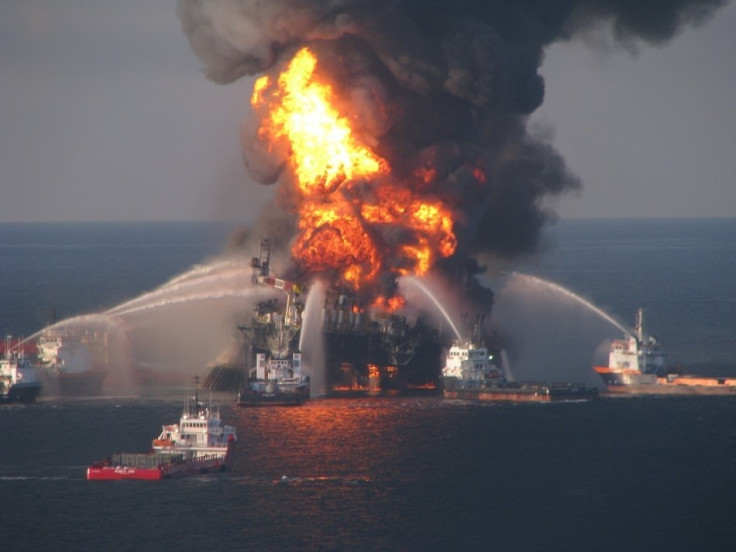 BP profits are falling as its costs stemming from the Gulf of Mexico oil spill soar ever higher.
The oil giant reported $13.4bn (€9.9bn, £8.2bn) profit for the full year in 2013, down from $17.1bn the year before. It blamed the sale of assets under its divestment programme, weaker refining margins and higher costs relating to exploration.
BP's cumulative total costs from the 2010 Gulf of Mexico spill hit $42.7bn at the end of the year after adding an extra $200m in the fourth quarter.
In 2010, the Deepwater Horizon oil rig exploded in the BP-owned Macondo Prospect, which spilled oil into the surrounding Gulf of Mexico waters over a three month period.
Eleven workers on the rig died in the explosion and environmental devastation slicked its way through the waters, poisoning marine life as well as a number of clean-up workers and Gulf of Mexico residents.
BP has been hit by a number of civil and criminal litigations from people and businesses affected by the spill.
It is still facing potentially billions more in penalties as it awaits a US court's decision on how much liability the firm holds for the disaster under the Clean Water Act.
If BP is found to be grossly or negligent then it could have to fork out $4,300 per barrel spilt. The US energy department thinks just over 4 million barrels of oil entered the Gulf of Mexico.
BP shares had fallen by around 1.5% in early London trading on 4 February.
© Copyright IBTimes 2023. All rights reserved.