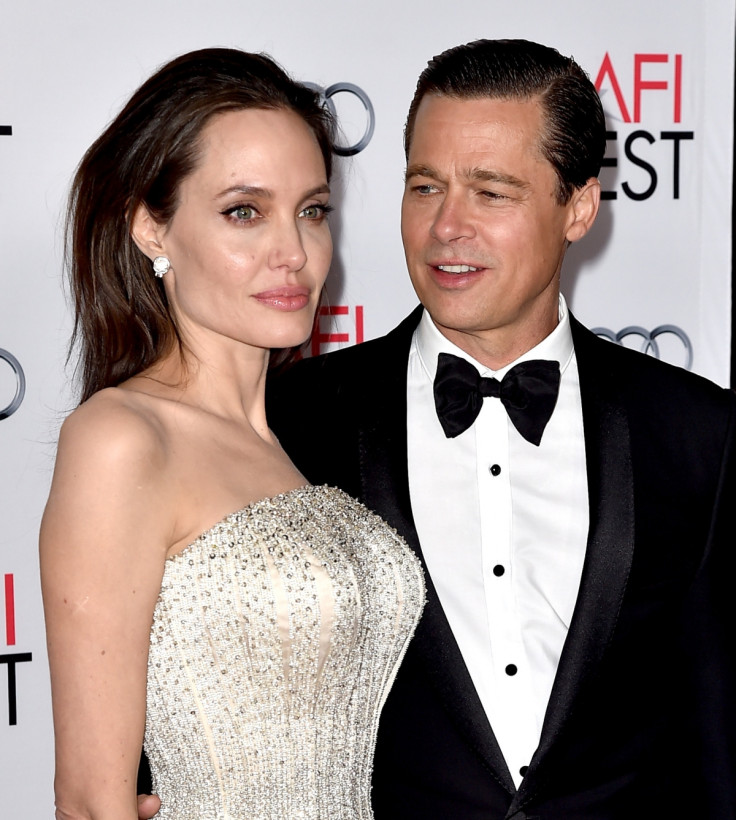 As special envoy of the United Nations High Commissioner for Refugees, Angelina Jolie has made balancing a Hollywood career and humanitarian work look easy. However, a new reports claims that the Maleficent star and her husband Brad Pitt may have reached an impasse over her political aspirations.
It has previously been rumoured that the Oscar winner may be interested in a role in British politics, with even a seat in the House of Lords not being too far-fetched, due to her working relationship with Baroness Arminka Helic.
According to Us Weekly, Jolie allegedly wants to sell the couple's Chateau Miraval property in France to focus on her political career in London. However, her husband is not willing to give up the lavish estate which he has renovated and which produces their personal brand of pink wine.
"Angelina is ramping up her efforts in the political world," a source told UsWeekly. "She wants to sell Chateau Miraval and Brad refuses."
This is not the first time that Jolie has been linked to the UK Parliament. Shortly after she was made an Honorary Dame by Queen Elizabeth in 2014, there were reports that she could launch her political career by becoming a member of the House of Lords. When Helic was inducted into the House that year, Jolie told London Times, "She's been in many ways a mentor to me and she's an extraordinary woman."
Meanwhile, Jolie, Pitt and their brood are currently based in the UK after setting up home in an eight-bedroom, $21,000-a-month (£14,700) rental in Surrey, while Pitt films the sequel to his 2013 American apocalyptic action horror film World War Z.
While Pitt is filming, Jolie will focus on issues related to the Syrian refugee crisis and European Union politics during her time in the UK, with the star travelling to the eastern city of Zahleh in Syria on Tuesday for a press conference. Back in May, it was also announced that she will deliver lectures for a new masters course on women, peace and security as a visiting professor at the London School of Economics later this year.
The power couple's marriage has been under scutiny in recent months following rumours that there is trouble in paradise. In January, it was feared that the couple's alleged marital woes might be the reason for her shrinking figure as she took to the red carpet for the premiere of Kung Fu Panda 3.
Although the couple refuse to address any of the rumours, Gossip Cop debunked the reports, refuting suggestions that Jolie's health is suffering due to the strain of an impending divorce from Pitt.