Angelina Jolie has sparked concern over her increasingly slim frame and gaunt appearance. Jolie's marriage to Brad Pitt has been the focus of speculation following reports of escalating tensions between the pair.
The actresses "skeletal appearance," has given rise to reports that she may be facing "physical and emotional breakdown" as the Hollywood couple are rumoured to be headed for a divorce. On Wednesday (23 March) InTouch magazine quoted a source who said that Jolie has become "pale, gaunt, and exhausted," and is "like a shell of her former self... She's under 100 pounds — just skin and bones." The 40-year-old is said to be "pushing herself to the absolute limit," the source reportedly said, according to Gossip Cop.
Her health "has only gotten worse as her relationship with [Pitt] deteriorates," the source continued, adding that her husband has "[given] up — on helping her and saving their marriage. The strain of fighting with him and their impending divorce have sapped her strength and caused her to lose even more weight. It's going to be bad if she doesn't put the brakes on soon. She's overworked, overstressed, and emotionally overburdened. She's headed for a complete physical and emotional breakdown," the source told InTouch magazine.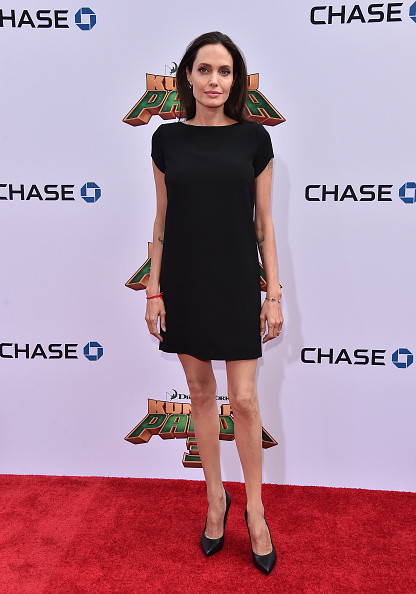 In January, the actress's shrinking figure became apparent as she took to the red carpet for the premiere of Kung Fu Panda 3. Jolie, who lends her voice to the character of Tigress for the third instalment of the series, made an entrance in a short-sleeved, plain black dress, turning heads for all the wrong reasons, as she revealed her tiny frame. Speaking on the red carpet, the busy mother-of-six who was make-up free, admitted she didn't spend much time getting ready for the event. "I just pulled myself together, just cleaned the dirt off my feet," she said.
However, while talking about her children and her husband at the red carpet event, the actress showed little indication of problems on the home front. Speaking enthusiastically about the film, the Hollywood star revealed that her children with Brad Pitt, Pax, 12, Zahara, 10, Shiloh, nine, and Knox, seven, all recorded animal noises for Kung Fu Panda.
"They were kind of shy. They don't really want to be actors, but I didn't want them to miss the opportunity. They came in, and they had a lot of fun with it," she said in an interview with Entertainment Tonight. After working on the project, Angelina admits her brood have an entirely different perception of her profession.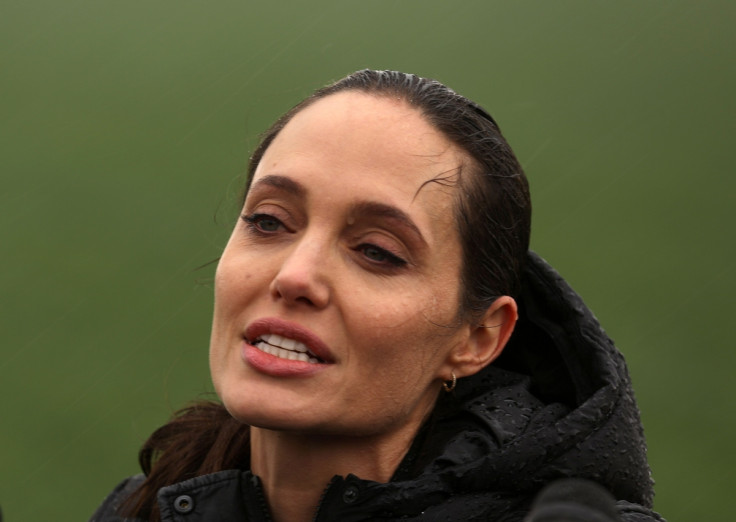 "It's been, 'If you want to, you can jump in, and here's a crazy idea' ... and some of them were shy, but this one they all really wanted to and they all came together and did their recording together and took it very seriously - it was cute. Now that they've had a taste, they think Mommy's job is ridiculously easy," she explained.
Angelina also spoke about her husband Brad Pitt's Oscar nomination for The Big Short, on which he served as producer. She said: "I'm always proud of him because of all the work he does, and how he balances his family life and work. I love him, I'm proud of his film. I'd be proud either way, obviously. It's lovely for him, it's lovely for the film, it's an important film - I don't need that [Oscar recognition] to be proud of him."
Jolie, who is an envoy for the United Nations' refugee agency, also came under intense scrutiny during a visit to a refugee camp in Lebanon, as she brought attention to the plight of Syrian refugees on the fifth year anniversary of the country's revolution . Jolie spoke to journalists while rain poured down in a refugee settlement within sight of the Syrian border.
Rumours surfaced that Jolie and Pitt are on the verge of a divorce after the actress reportedly fired one of her children's nannies after she caught her flirting with her heart-throb husband.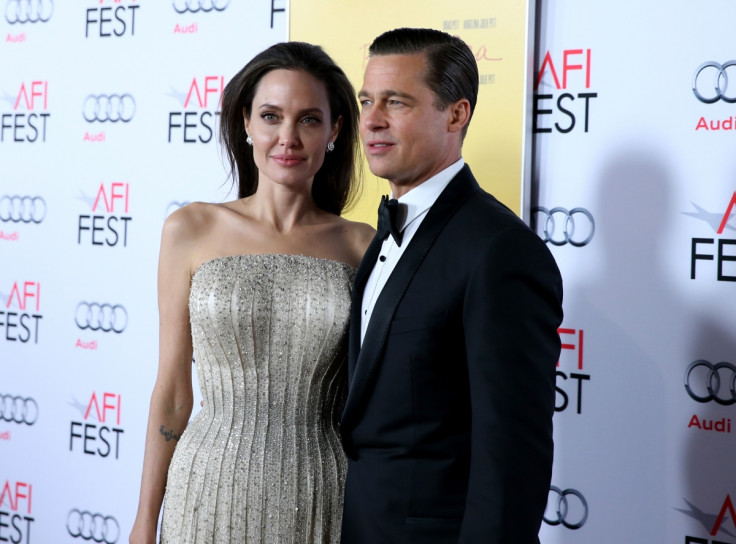 The 40-year-old actress is also described as being insanely jealous of actress Marion Cotillard who plays Pitt's love interest in the movie Five Seconds Of Silence. Jolie's insecurity is said to be driving him to divorce her. Jolie herself is alleged to have been "flirting nonstop" with a cameraman who has been described as her husband's look-a-like.
There was no sign of marital discord as the couple were playing happy families last weekend, taking their brood on a day trip to London to explore one of the capital's busiest hotspots, Portobello Road. The family were like any other, chatting happily as they took in the sights, ambling past Notting Hill's Electric Cinema.
Jolie, Pitt and their brood have set up home in an eight-bedroom, $21,000-a-month (£14,700) rental in Surrey for at least six months, while Pitt films the sequel to his 2013 American apocalyptic action horror film World War Z. Jolie, The UN High Commissioner for Refugees Special Envoy, will focus on issues related to the Syrian refugee crisis and European Union politics during her time in the UK, with the star travelling to the eastern city of Zahleh in Syria on Tuesday for a press conference. The children are expected to enrol at the The Lycée Français Charles de Gaulle in London.
The couple so far has not responded to any of the rumors. Gossip Cop debunked the reports, refuting suggestions that Jolie's health is suffering due to the strain of an impending divorce from Pitt.