Ben Affleck dating Taylor Swift? Find out the truth behind the Hollywood stars' alleged romance
Affleck had mentioned the pop star during a recent interview: 'I introduced my two girls to Taylor Swift'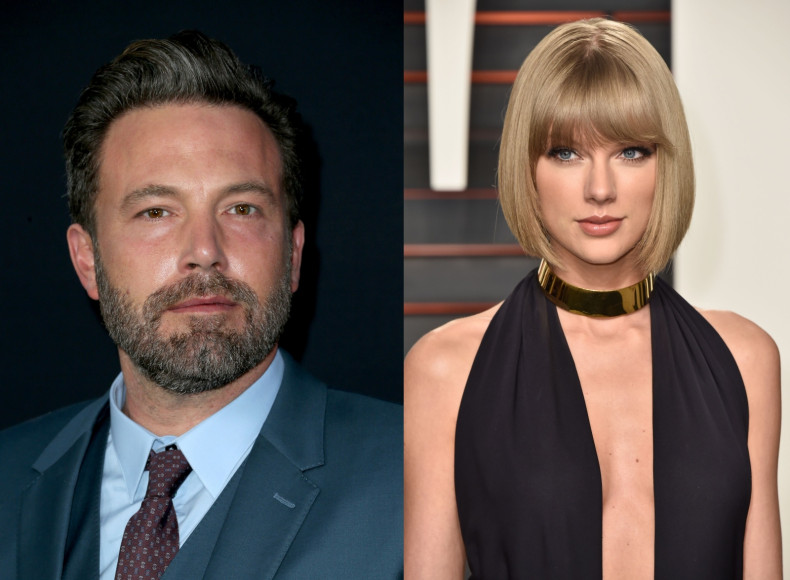 A recent tabloid report claimed that the newly single Taylor Swift was looking to date Batman actor Ben Affleck, who in August 2015 had reportedly split from his wife Jennifer Garner. Although Affleck and Garner have not filed for divorce formally and continue to live in the same estate with their three children, gossip rumours suggesting a "new love story" have surfaced.
However, the claims made by In Touch Weekly about Affleck and Swift have since been debunked by a Gossip Cop report that claimed that the relationship speculation was crafted.
The website not only rebutted the dating claims surrounding the A-lister duo, but also assured that multiple sources have confirmed that An Affleck and Swift relationship is not happening.
The clarifications from the website come in the wake of the sensational report by the celebrity magazine, which suggested that, the father-of-three is embarking on a romantic course with the Shake It Off hitmaker.
According to the original article, cited by Gossip Cop; 26-year-old Swift "made a major impression" on the Argo actor after they met at the singer's "1989 World Tour" concert. It further stated that Affleck was "totally blown away by Taylor's beauty and charming personality."
"After the show, Ben asked his Suicide Squad co-star Cara Delevingne to put them in touch," a source told the magazine adding, "The pair soon struck up a friendship."
"It started off as innocent texts, but those messages have become much more flirtatious, especially after Taylor split from Tom [Hiddleston]. She's made it clear to Ben that she's interested — and Taylor always gets what she wants."
Interestingly, the dating speculations surfaced right after Affleck mentioned Swift during an interview. "I introduced my two girls to Taylor Swift," he said while promoting his upcoming movie The Accountant. "It was like God came down and walked on water. They didn't say a thing. They were totally frozen."