Brad Pitt will not be prosecuted by the FBI over an alleged altercation with his teenage son Maddox, it has been reported. A law enforcement source explained there was no case against the Hollywood actor to begin with.
The alleged incident occurred when the 52-year-old star was travelling with his family on a private jet from France to Los Angeles. It was reported that his 15-year-old son intervened during a drunken row between Brad and wife Angelina Jolie and was verbally abused by his father.
Soon after, Angelina Jolie sensationally filed for divorce citing 'the health' of her family as the reason for the split from her husband.
That week it was reported that the alleged incident would be investigated by the FBI, the LA County Department of Children and Family Services. On September 17, a police car was seen arriving at the Jolie-Pitt compound in the Hollywood Hills, where Pitt was believed to be staying. The actor volunteered to be tested for drugs and alcohol though it was not mandatory.
A statement from the FBI said: "In response to your inquiry regarding allegations within the special aircraft jurisdiction of the United States; specifically, an aircraft carrying Mr. Brad Pitt and his children, the FBI is continuing to gather facts and will evaluate whether an investigation at the federal level will be pursued."
According to TMZ law enforcement sources said the FBI never opened an official investigation and would not be moving forward with the investigation adding that the incident should have never been referred to the FBI.
According to Mail Online, the site reports that law enforcement sources said that the Maddox, 15, was not injured and there was 'no way to conclusively prove Brad intentionally inflicted harm on his son.'
While the World War Z star has refused to become embroiled in a public war of words with his estranged wife, a friend of Brad Pitt earlier said that reports that the Hollywood star struck his son during an altercation are "exaggerated and fabricated."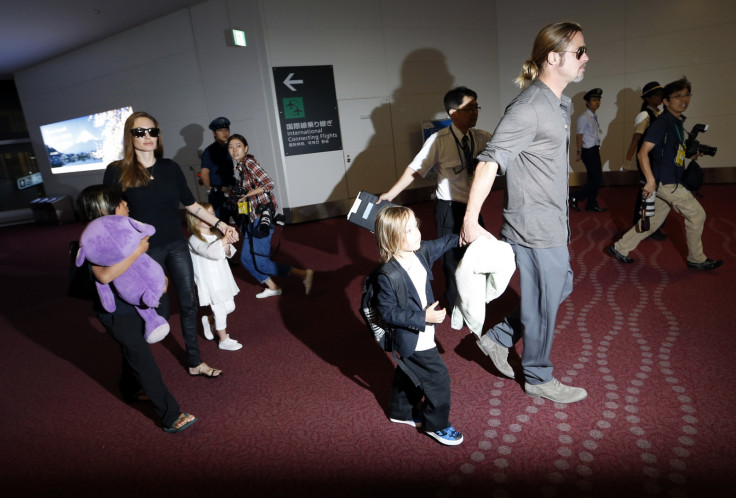 The former couple have since agreed to a temporary custody arrangement, and the actor has been able to spend time with children, People reported.
The temporary custody arrangement expires on October 20, at which point a new agreement will be negotiated. It also requires Brad, Angelina and the children to go to family therapy as well as individual therapy.
A bitter custody battle is expected after Jolie requested full physical custody of the couple's six children Maddox, Pax, 12, Zahara, 11, Shiloh, 10 and eight-year-old twins Knox and Vivienne and visitation for Pitt.
Pitt has appealed to his wife for an amicable split 'for the sake of the children' and expressed his intention to apply for joint custody.