Brad Pitt has reportedly seen his children for the first time since his estranged wife Angelia Jolie filed for divorce.
The actress, who announced the split on 19 September, claimed she had made the decision to end their marriage "for the health of her family". The 52-year-old Pitt had previously not seen his children since the split and was said to be "shattered" by the separation.
Jolie applied for full physical custody of the couple's six children and visitation for Pitt, following allegations that the father-of-six was involved in a verbal altercation with his teenage son, 15-year-old Maddox, during a drunken row on a plane.
According to People, the Hollywood actor was recently reunited with his children Maddox, 15; Pax, 12; Zahara, 11; Shiloh, 10, and twins Knox and Vivienne, 8.
"Brad has spent some wonderful time with children recently," a source told the publication. "Brad loves his children more than anything in this world, and they matter more than anything else to him. He will do whatever it takes to be with them, now and always."
The Fight Club star is said to have agreed to a voluntary plan recommended by the Department Of Children And Family Services, which includes supervised visits with their children and voluntary drug and alcohol tests.
The agreement also requires Brad, Angelina and the children to attend family therapy as well as individual therapy. The temporary custody arrangement expires on 20 October, after which a new agreement will be negotiated, Mail Online reports.
While a friend of the star has claimed that the allegations have been "exaggerated and fabricated" as part of a smear campaign against him, Brad has reportedly told his team not to "play dirty" and is still seeking an amicable separation from his wife "for the sake of the children".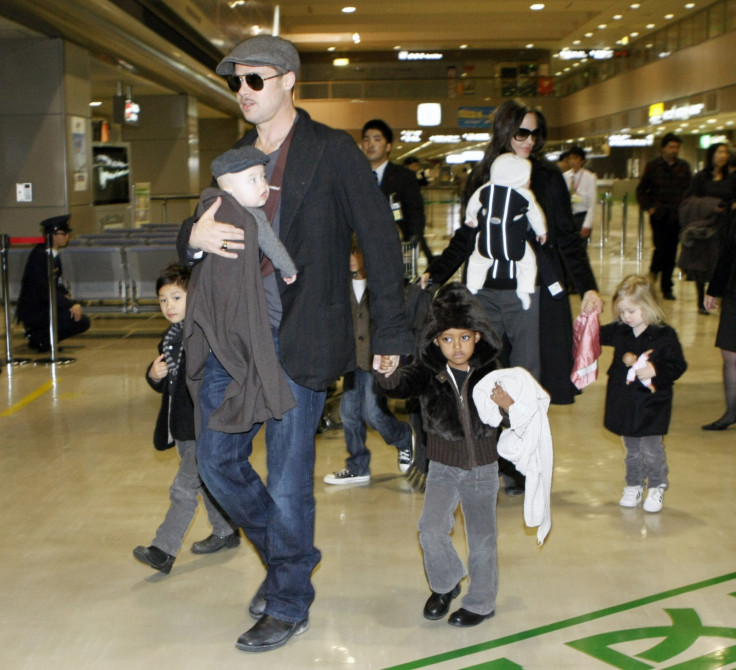 Jolie's divorce filing sparked headlines around the world, while the Allied actor said he was "saddened" by the end of his marriage and requested privacy for the couple's six children as he called on his estranged wife to "lower the volume" on the public custody battle.
Jolie has moved out of the family home and is currently staying at a Hidden Hills mansion, previously owned by actress Denise Richards, with the children. The actress is said to have hired Johhny Depp's divorce lawyer, Laura Wasser as the former couple face the prospect of a bitter custody battle.