As she braces herself for what has been dubbed the celebrity divorce of the century, Angelina Jolie has reportedly turned to friend Johnny Depp for support. The Pirates of the Caribbean star recently went through his own marital turmoil after his ex-wife Amber Heard filed for divorce following allegations of domestic abuse.
Jolie and Depp became friends after working together on The Tourist. As she faces the prospect of a bitter custody battle, according to Mail Online, the Maleficent actress has hired Depp's divorce lawyer Laura Wasser on his personal recommendation.
A source told The Sun: "Angelina idolised Johnny for years before she worked with him on The Tourist, and then the pair of them really hit it off on set. The two of them have stayed in touch ever since then, and spoke regularly during the storm that surrounded Johnny's break up with Amber.
"They have been speaking about the situation, and Angelina hired Johnny's lawyer to represent her based on the advice that he has given her."
Brad Pitt meanwhile, has reportedly been seeking support from his estranged wife's father, actor Jon Voight, in the hope that he might act as mediator between the warring couple.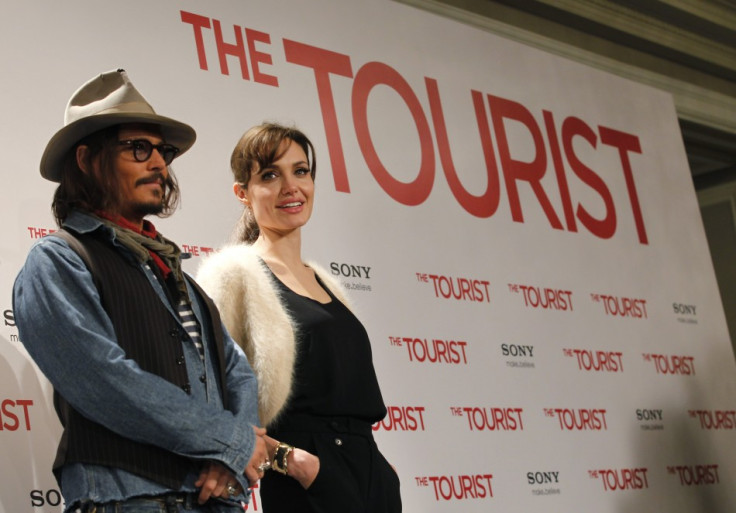 According to reports, the Hollywood star has not seen any of his children since Monday (19 September) when Jolie sensationally announced that she had filed for divorce "for the health of her family".
A source told the Daily Mirror: "Brad has made an effort to make contact and is keen to try and improve the situation between them.
"He's hoping his good relationship with Angelina's family will help to build bridges. He's spoken to her dad Jon and hopes he may be able to play peacemaker. It's a very tricky time for the family but Brad hasn't given up hope yet," the source added.
According to reports, the FBI and social services investigated allegations that the actor struck his eldest son Maddox, during a drunken row aboard a plane. Friends of the actor denied that he physically threatened his son during the altercation, describing the claims as "exaggerated and fabricated".
It's thought that the alleged incident may have been caught on CCTV footage on board the plane. According to US Weekly, cameras at Minnesota's International Falls Airport captured the argument between Maddox and Pitt.
"He knows the severity of the allegations and wants to be cleared of abuse before he sees them," the source claimed. "He is confident he will be cleared. The kids are asking to see Brad, so he is hoping to see them next week."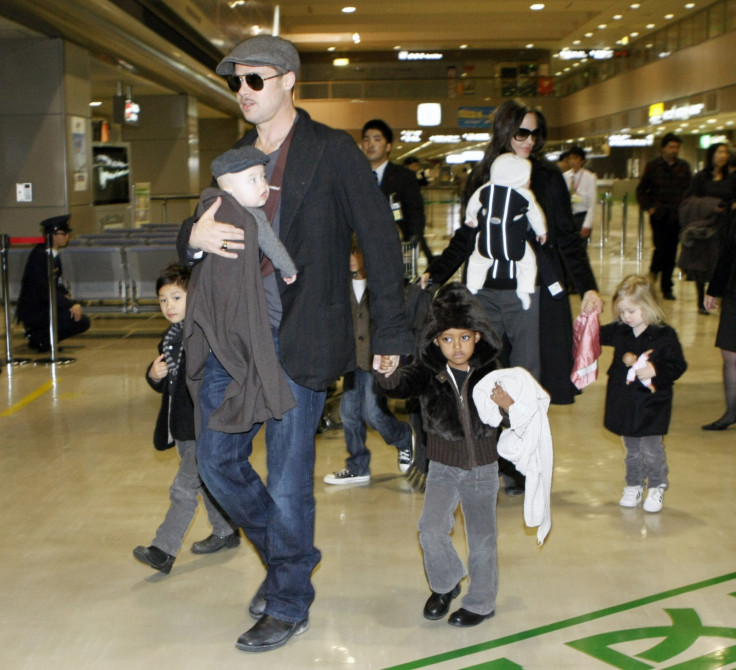 A second source added: "'He's so torn up and shattered, not only because of the divorce but because he hasn't seen the kids and he really wants to. Being apart from them is part of why he's so torn up."
A source also told HollywoodLife that the 52-year-old actor is "devastated" since the divorce news as his six children are "his life".
The former couple share six children between them including Maddox, 14, Pax, 12, Zahara, 11, nine-year-old Shiloh, and twins Vivienne and Knox, 8.
Jolie has applied for physical custody of the children with visitation rights for their father. Pitt is expected to fight for shared custody and has appealed to his wife for an amicable divorce, for the sake of their children.