Accusations by lawyers representing the families who fled with their children to Syria that UK authorities placed the children in danger have drawn an angry response from West Yorkshire Police.
The claims come in a letter to Keith Vaz, chairman of the Commons Home Affairs Committee, from the offices of Khan Solicitors, representing two of the women's husbands, Akhtar Iqbal and Mohammed Shoaib.
Reference is made in the letter to the fact that officers from the North East Counter Terrorism Unit (NECTU) encouraged contact between the families and a relative in Syria.
"It would appear that there has been a reckless disregard as to the consequences of any such contact on the families," stated the letter. "Plainly, by the NECTU allowing this contact they have been complicit in the grooming and radicalising of the women."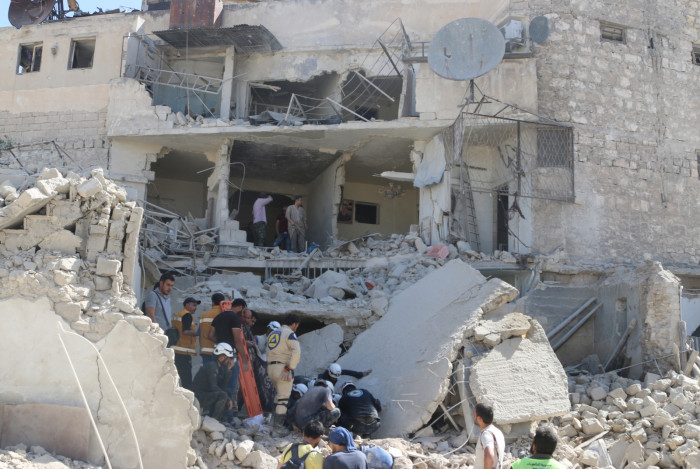 The letter accuses police of "grooming" the women, who felt they had to go to Syria due to the "oppressive nature of the continued surveillance by the police".
Assistant Chief Constable Russ Foster of West Yorkshire Police refuted the claims. "We have not seen the letter so cannot comment in detail on its contents. However, we completely reject accusations that the police were complicit in the alleged grooming of the missing family or that we were oppressive to them."
The letter also says the authorities are responsible for the fact the three women had taken their nine children to one of the world's deadliest war zones.
"The actions and misjudgement of the NECTU have placed the lives of 12 British citizens at risk," states the letter, "nine of which are innocent children, the youngest being 3 years of age."
Vaz told The Mail On Sunday he was worried by the claims. "That three women could disappear from the UK to take nine children into the heart of a war zone is incomprehensible. The claims of their relatives in the UK that their links with Islamic State were 'encouraged' by the authorities is concerning."
Last week Prime Minister David Cameron warned the Muslim community must stop "quietly condoning" Isis.