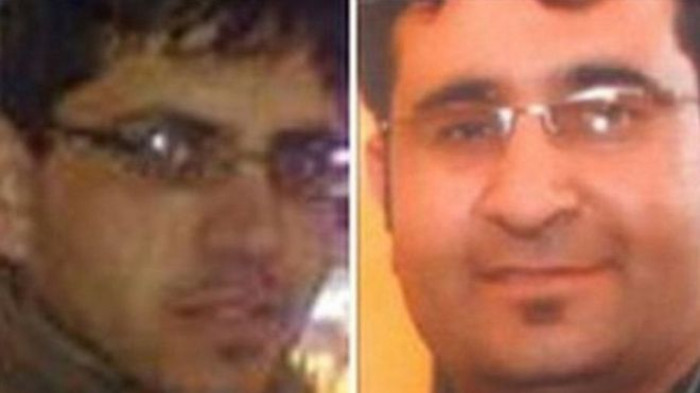 Two men were beaten to death in a savage attack in the Bradford home of a taxi driver enraged his wife had been having an affair with one of the victims, a court has heard. According to the prosecution, Imran Khan and Ahmedin Khyel were attacked with an unidentified weapon at the Bradford home of Mohammed Zubair, 36, and their bodies were dumped in a secluded country lane.
Zubair allegedly become enraged after discovering wife Kainaat Bibi was having an affair with Afghan electrician Khyel, 35, who lived in east London with his wife and seven children. Kainaat and Khyel met when she was temporarily separated from Zubair, but the affair continued when the pair reconciled, with the London man visiting Bradford to have sex when Zubair was out.
On 10 May 2011, Khyel and Khan went to Zubair's home in Heath Terrace where they took off their shoes in a gesture of respect. According to the prosecution at Bradford Crown Court, Zubair then launched a ferocious attack, hitting the men so hard their skulls were fractured and sending bone fragments into their brains.
Tahir Khan QC was quoted by the Telegraph and Argos as saying: "The prosecution suggests that what happened after these men came into the house was Zubair became enraged when he saw the man who had sexual relations with his wife standing in front of him in his living room. What followed then must have been an attack with a weapon or weapons on two defenceless, unarmed men."
Zubair then reportedly put the men's bodies in his taxi and dumped them in the village of Tong. Two drivers saw Zubair's taxi in the area shortly before the bodies were found and an investigation launched by West Yorkshire Police.
When investigators went to Zubair's house the room had been cleaned but DNA matching both victims was found there and in Zubair's taxi, the jury heard. Zubair then fled to Pakistan on a ticket paid for by his mother.
Zubair denies two counts of murder. The trial continues.