Braless Cara Delevingne accidentally exposes a bit too much in video
Delevingne has previously shared a nude photo of hers on Instagram.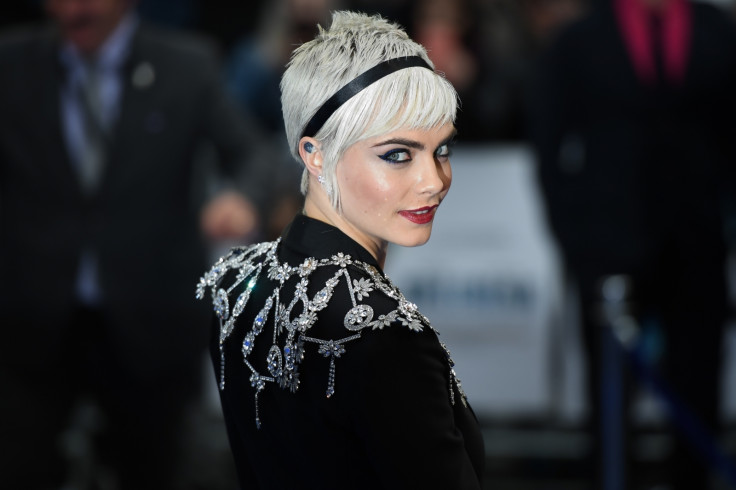 Cara Delevingne shared another video on social media on Monday (7 August). However, the supermodel suffered an embarrassment as she unknowingly flashed a bit more than she intended to on Instagram.
The model-turned-actress showed off more than she bargained for as she accidentally exposed her left breast in a video she shared with her 40 million plus fans on the photo-and-video sharing application.
Screengrabs of the clip published by Daily Mail show the Valerian and the City of a Thousand Planets star reclining in what appears to be a beach hut. She is pulling an array of expressions, and wearing nothing but a sultry pout.
A makeup free Delevingne is also seen posing for the camera, with her left hand placed behind her disheveled platinum cropped hair.
The 24-year-old later deleted the video from her social media feed.
Although her latest reveal was an accident, Delevingne is not shy about flaunting her curves.
The model has previously shared a completely nude photo, which shows her lying on her side in a bathtub filled with water, wearing nothing but her birthday suit. She is seen partially covering up her breast with her right arm while wrapping her waist with her left arm.
Her fans heaped praises on her gorgeous looks as they were left mesmerised by the snap.
"You are the most beautiful woman in the world," one fan commented.
Another added, "I'm pretty sure that you know you're a goddess among men. Even in suicide squad your character frailty shone through. Good luck on future endeavours".
"YES BABY I HAVE THIS HANGING IN MY ROOM!! you are such an inspiration to me," a third fan said.
A fan said. "You make me never want to eat again. That said you're perfect."
© Copyright IBTimes 2023. All rights reserved.