A beachwear round, an eveningwear round, a red carpet catwalk, a panel of judges and TV cameras – the Miss Talavera Bruce pageant had all of the usual trappings of a beauty contest, plus a few more, such as armed security guards, watchtowers and 6m-high walls topped with barbed wire. That's because Talavera Bruce is Rio de Janeiro's maximum security prison for women. It forms part of the huge Bangu penitentiary complex, once notorious for riots.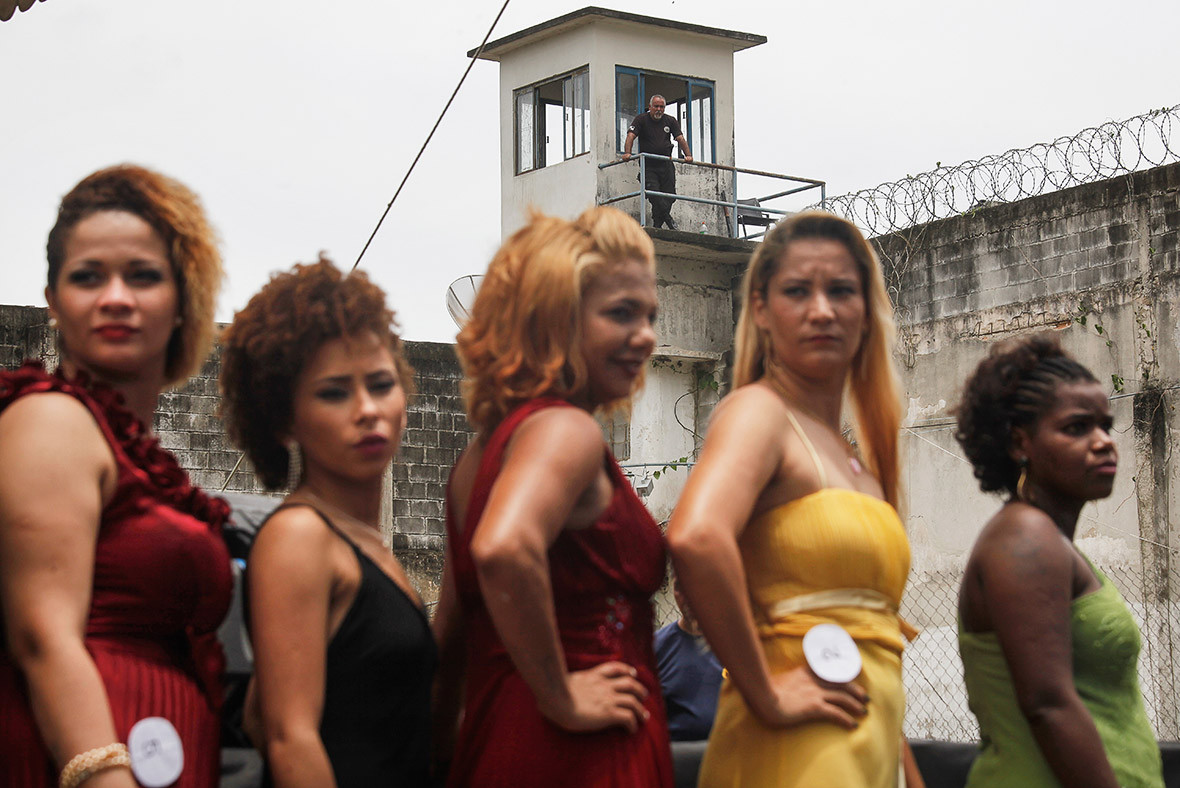 The 10 candidates vying to be crowned Miss TB (Miss Talavera Bruce) paraded on the makeshift catwalk wearing light summer dresses and then wearing ball gowns. They filed past the jury, whose 10 judges included a famous Brazilian model, along with prison officials and an actual judge.
Michelle Neri Rangel, 27, was crowned the winner. The new Miss TB, who has been behind bars since 2010, said she was a prostitute who became associated with a criminal and ended up being sentenced to 39 years in prison for committing a series of robberies (with an extra six years added for prostitution inside the prison).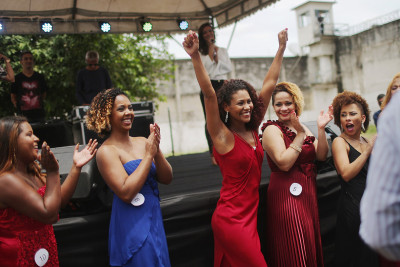 The winner in 2014 was Ana Carolina Rosa de Souza, 22, who was convicted of drug trafficking. She said: "The competition is not just about beauty. The judges are looking for the ability to express sympathy." She said the title had helped her appreciate people, where previously she had only cared about money.
One of this year's contestants, Gisela Trajono, 31, said the beauty pageant helps raise the inmates' self-esteem. According to Agencia EFE, a Spanish international news agency, the event also gave Trajono, who was jailed for drug trafficking in 2012, the chance to meet her first grandson, who is 10 months old.
Brazil's prison population is now the world's fourth largest, with more than 600,000 inmates being held in facilities designed for 377,000, according to Human Rights Watch. The Ministry of Justice says women make up 6.4% of these inmates.