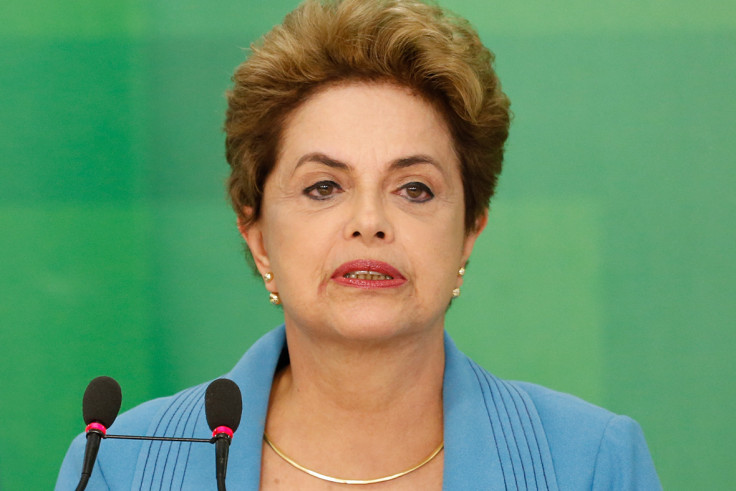 Brazil's Senate is poised to pick a key committee that will decide the fate of President Dilma Rousseff in her ongoing impeachment battle. The panel will recommend whether the embattled Latin American leader should face legal proceedings in the coming days.
The committee will be formed by 21 senators out of the 81 comprising members from different parties. The members of the specially appointed panel will have 10 days to debate and to hear Rousseff's defence before making their case to the upper house.
The Senate will then pass its verdict, most likely on 12 May, on whether or not to make Rousseff face trial. Rousseff will be temporarily removed from power for 180 days if the upper house gets a simple majority to go with the impeachment proceedings. However, to remove her permanently, the Senate needs two-thirds majority and that too at the end of her trial.
Rousseff, once a leader with formidable public support, had fallen out in favour with Brazilians following large-scale corruption allegations. She already faces impeachment proceedings for manipulating government figures in 2014 just ahead of her election to make the economy look better. She denies the allegations and says it was a routine practice.
If she steps down, Vice President Michel Temer, who Rousseff called a "conspirator", will take over the presidency. She accused Temer, who was once a coalition partner, of engineering a "coup" against her government.
Timer told CNN in an interview: "There isn't a coup in this country. There isn't any attempt to violate the constitution," adding that an overwhelming majority of the public wants Rousseff to leave office.
He continued: "What conspiracy am I leading? Do I have the power to convince 367 members of congress? More than half of Brazil's population? I think the president is wrong on this point as well."
Earlier, the lower house, known as the Chamber of Deputies, voted in favour of impeaching the president.