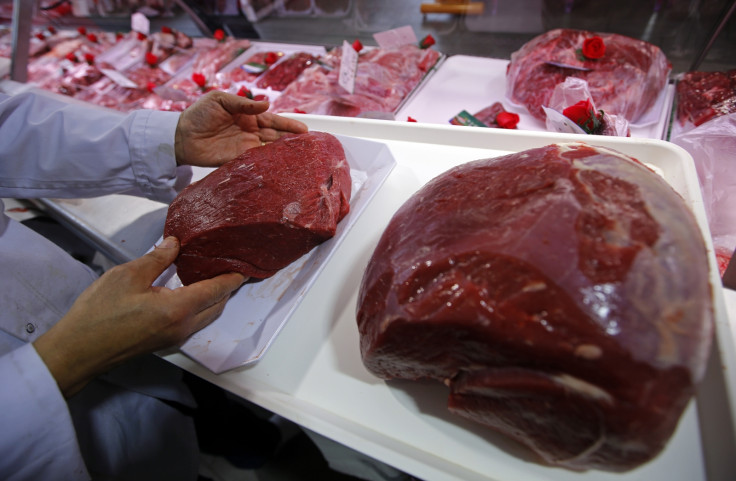 Brazilian authorities have suspended at least 33 government officials amid accusations of rotten beef and poultry been exported out of the country for years. Authorities have also shut down three meat processing plants and put 21 under inspection, the BBC reported.
Big names including the world's largest beef exporter JBS, and the world's top poultry producer BRF are among the 30 companies accused of unhygienic practices.
The development came after authorities on Friday (17 March) launched Operation Weak Flesh in six Brazilian states following a two-year probe. The raid was carried out in 194 locations with more than 1,000 police officers involved.
The federal police said they have proof against the meat processing plants and poultry farms. They allege that some of the owners of these companies had bribed health inspectors and politicians to get government certificates for their products, the BBC reported.
"They used acid and other chemicals to mask the aspect of the product. In some cases, the products used were carcinogenic," the police said. In some cases sellers used potato, water and even cardboard paper to increase the quantity, they added.
Agriculture Minister Blairo Maggi is expected to meet foreign ambassadors on Monday to assure them and try to avert sanctions being issued against Brazilian meat exporters. Brazil, which is the world's largest red meat exporter, sells most of the products in Europe.
Meanwhile, while confirming the raid JBS has maintained its innocence and said it has always followed rigorous quality standards and hygienic regulations.
BRF also said it was co-operating with the investigation and denied any kind of breach of regulations.
However, police said they have arrested three employees of BRF and two of JBS in the raid.
Shares of JBS and BRF have fallen by 11% and 7% respectively, at the Sao Paulo stock exchange following the announcement, Reuters reported.
"We've never seen a scandal like this in the sector ... It's horrifying. This stains the entire system that Brazil has spent years building," Alex Silva, a livestock analyst with Scot Consultoria, said.