Brazilian President Michel Temer and his family have moved out of the country's vast presidential palace, expressing concern that it may be haunted.
Temer, 74, his former beauty queen wife, Marcela, 33, and their seven-year-old son have vacated the Alvorada Palace in capital Brasilia only a fortnight after moving in.
"I felt something strange there. I wasn't able to sleep right from the first night. The energy wasn't good," Temer was quoted as saying by Veja.
"Marcela felt the same thing. Only [their son] Michelzinho, who went running from one end to the other, liked it."
"We even started to wonder: could there be ghosts?" he reportedly quipped to Veja.
The family even brought in a priest to dispel the evil sprits, O Globo reported, seemingly with little success.
The family have reportedly moved back into the vice-president's palace, where they had previously lived since 2011 when Temer served in the coalition government of Dilma Rousseff. Temer automatically became president when Rousseff was indicted on corruption charges in August.
One of the president's aides told Veja the vice-president's palace is "more like an ordinary house".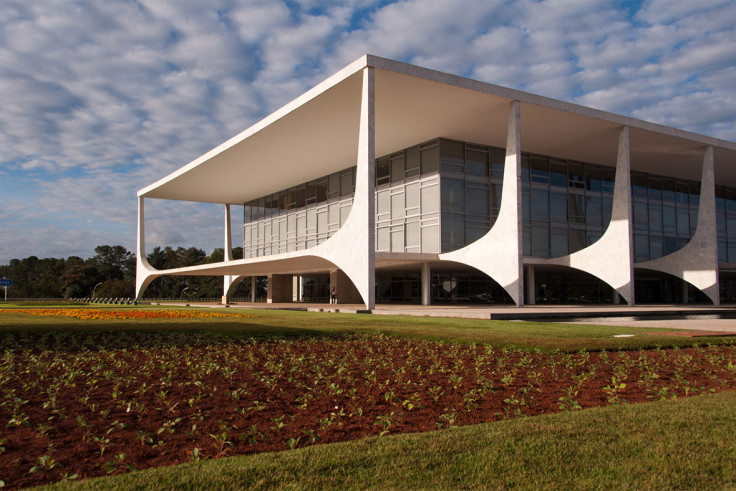 The modernist Alvorada is one of Brazil's most iconic buildings, and was designed by architect Oscar Niemeyer in 1958. It was the first political building to be constructed in Brasilia, Brazil's new capital, whose futuristic architecture was intended to symbolise progress and a break from the colonialist past.
The glass-fronted building which rises on slender columns has a chapel, huge swimming pool, medical centre and large grounds.
Temer is currently facing his own political woes, and is accused of having taken illegal donations when he and Rousseff ran for office in 2014.