Former first lady of Brazil, Marisa Leticia da Silva, has died at 66, ex-President Luiz Inacio Lula da Silva said. He added that Marisa Leticia, who was earlier pronounced brain-dead, passed away on Friday evening (3 February).
"Luiz Inacio Lula da Silva and his family are sad to confirm the death of Marisa Leticia Lula da Silva. The former Brazilian president's wife of 43 years passed away peacefully this evening in Sao Paulo surrounded by her family," Lula's spokesperson said in a statement.
"The whole family is absolutely devastated by Marisa's untimely death and this is a sad day for many people across Brazil," the spokesman added.
According to reports, Marisa Leticia was in a Sao Paulo hospital since 24 January with a brain haemorrhage. But doctors at the Sirio-Libanes hospital later said that her condition was "irreversible" and declared her brain-dead on Thursday.
The former first family had also authorised the donation of her organs, the process will start soon, doctors said.
Soon after the announcement on Thursday, several Latin American leaders sent their condolences to Lula, including the left-wing presidents of Bolivia and Nicaragua. Brazil's ex-president Fernando Henrique Cardoso also visited the hospital.
Marisa Leticia was the first lady of Latin America's largest country for eight years during her husband's two terms in office, from 2003 to 2010. She became a well-known figure in Brazil, accompanying her husband at political rallies.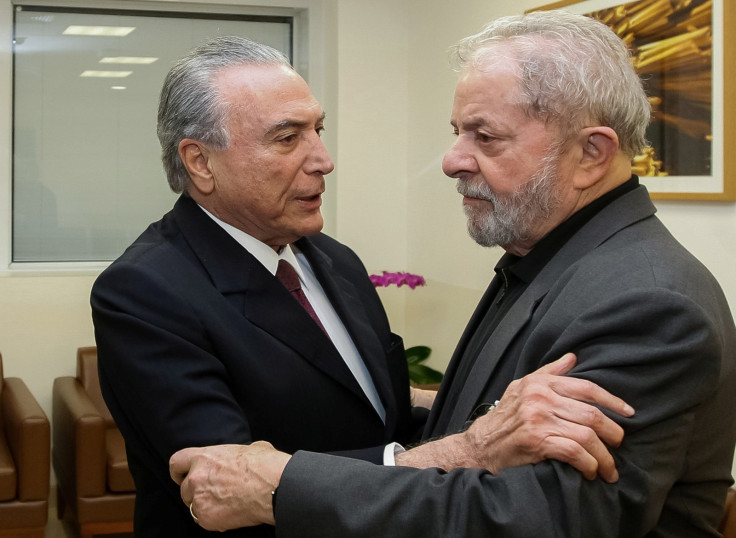 Although, Lula was credited for Brazil's economic boom when he left power, his legacy has been badly stained by a subsequent recession and a string of corruption charges brought against him in 2016 in which Marisa Leticia was also indicted.
Lula is accused of being the "boss" of a huge corruption scheme that cost the state oil company, Petrobras, an estimated $12.6bn (£9.5bn) in losses. The former president, however, claimed he and his wife were victims of a conspiracy hatched by the country's government.
Brazil's another former president Dilma Rousseff, who is also Lula's ally and successor, had described Maria Leticia as "a fighter" and said "she had an important political role".
"They experienced great injustices. I imagine that Lula's pain now is intolerable. We are together president Lula, now and forever," Rousseff said on Thursday.