A crystal meth addict has denied murdering a police officer, saying he died after failing to use a "safe word" during a "dangerous" sex game.
Stefano Brizzi, 50, is accused of strangling 59-year-old PC Gordon Semple at the defendant's south London flat after meeting him on the gay dating site Grindr. Brizzi denies murder but admits disposing of his body.
Giving evidence during his trial at the Old Bailey on Friday (28 October), the Italian-born social worker said PC Semple "stopped breathing" during sadomasochistic sex.
He said the Met Police officer had asked to act out suffocation scenarios while wearing a collar and a mask with a leash attached. Brizzi said the pair had agreed to use the word "red", at which the other should "stop immediately", the BBC reported.
"He never said 'red,'" Brizzi tearfully told the court. "He was begging me to increase the dangerousness of the position and I wanted to make sure that nothing dangerous would happen. I kept asking if he was sure, he kept saying 'it's only a few seconds, it's OK.'"
He added: "When I stood up I did notice something had gone wrong because he wasn't breathing anymore."
He told the court he performed chest compressions and mouth-to-mouth resuscitation to try revive the officer, but to no avail.
He claimed he was about to call an ambulance but did not do so because he thought it might be the result of an asthma condition. When he looked inside PC Semple's pocket for an inhaler he instead found a police badge and panicked, he told the court.
"I was absolutely petrified," he said.
PC Semple's remains were eventually found in Brizzi's one-bedroom flat in Southwark on 7 April – almost a week after the pair met on 1 April – when neighbours complained of a revolting smell.
Jurors were told officers went into the property and discovered "globules" of flesh in a bath full of acid, parts of a human spine and hand in a bin liner, and a pool of PC Semple's blood in Brizzi's oven.
A member of the public found the officer's severed foot on the bank of the Thames, the court also heard.
The prosecution claim Brizzi may have even cooked and eaten some of the Met Police officer's body parts, with bite marks found on a piece of bone recovered from his kitchen bin and DNA from the alleged victim discovered on the blade of a blender, cooking pot and chopsticks. There was also said to be heat damage to a severed leg.
The jury was told by a pathologist that it was "possible" the officer had died from a heart attack, rather than strangulation, due to his weight and history of high cholesterol.
But he said the "heart was not present to be examined", adding that he'd recorded the cause of death as "unascertained" because PC Semple's internal organs and many of his body parts were not recovered.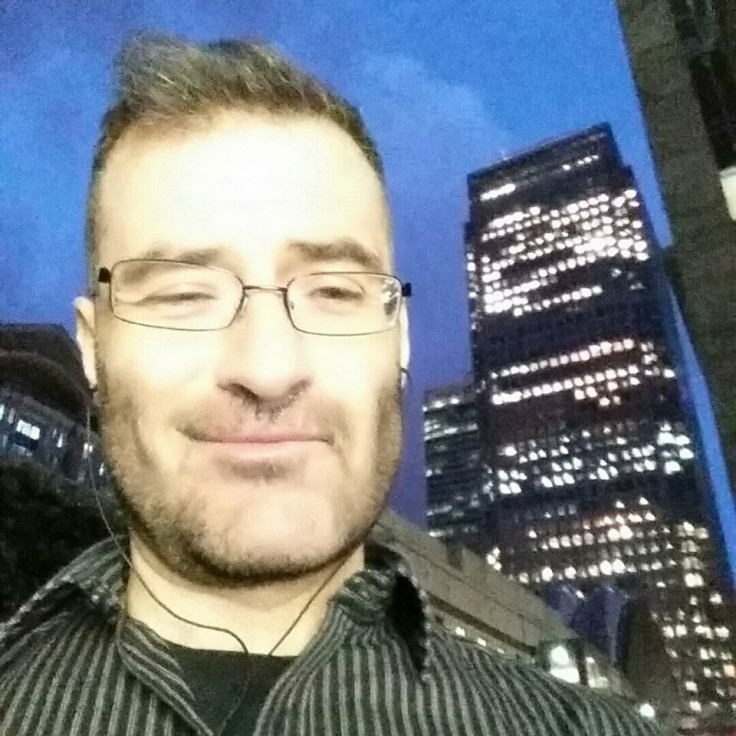 Another expert doctor told the court a fracture to a bone in his neck indicated evidence of strangulation.
The jury heard how Brizzi, who moved to the UK in 2010 from Tuscany, had started taking crystal meth after being introduced to the drug by those on the chemsex scene. He said he left his job at banking giant Morgan Stanley in February 2015 after developing an addiction.
Brizzi attended a crystal meth rehabilitation group where he talked about performing Satanic rituals while having sex, the prosecution claimed in earlier evidence. The Italian was interested in Satanic rituals, the jury was told, and had allegedly informed police after the discovery of PC Semple's remains that he'd heard Satan's voice saying: "You must kill."
Asked about the comments in court, Brizzi said: "I was high on drugs. I didn't know what I was saying."
Brizzi was also said to be obsessed with the popular US television show Breaking Bad in which the lead character, Walter White, turns to making crystal meth to make money for his family after being diagnosed with cancer.
One chilling episode in the award-winning series sees White, played by actor Bryan Cranston, try to dissolve a corpse in acid – something the prosecution said had inspired Brizzi's alleged crimes.
But Brizzi told the court earlier that he started watching Breaking Bad as a way of kicking his crystal meth habit. "You substitute your dangerous addiction with a much more tolerable one which is what I was trying to do," he had said.
Brizzi denies murder, claiming the officer died accidentally during a sex game gone wrong. He has admitted a second charge of obstructing a coroner in the execution of duty between 31 March and 8 April 2016.
The trial continues.