The cult TV show Breaking Bad has seemingly been the inspiration behind a crystal meth lab, discovered in a suburban house in Hanwell.
Police officers found equipment used to make the addictive class A drug at the west London property, after they were called following a "scuffle" between the landlord and a tenant.
A neighbour claimed that one tenant had attempted to convert a room into "a crystal meth lab".
The findings mirror the plot line in the acclaimed Breaking Bad, which focuses on high school chemistry teacher, the unassuming Walter White, who turns to a life of crime as a homicidal drug dealer, teaming up with his drug-addicted former student Jesse Pinkman to produce crystal meth.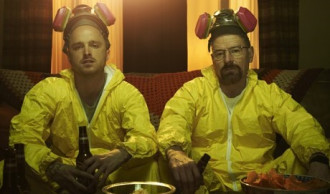 A neighbour on the suburban street said the tenant was just as inventive as his TV alter-ego, using pipes from the household plumbing to construct the apparatus.
By all accounts the suspect was something of a loner and a misanthrope, with plenty of time on his hands to study the popular crime series for handy tips.
"This guy moved in a few months ago and from what I saw wanted to start his own crystal meth lab business," explained the neighbour.
"He was very unsociable and the landlord had previously come round after this tenant blocked the drains with chemicals. The furniture was destroyed and the house smelled of drugs, like a heavy smell of paint stripper in the air."
Dozens of police wearing breathing apparatus have spent the last four days searching the semi-detached property in Cawdor Crescent, trawling through the personal possessions of the suspect.
A large blue forensic tent has been set up in the front and back gardens of the property as specialist officers carry out their investigations.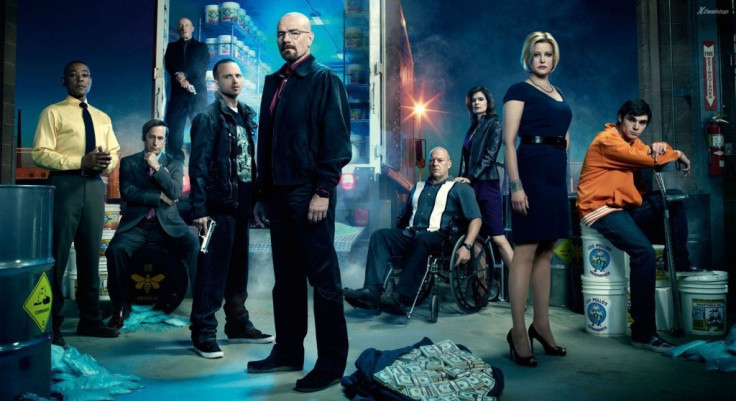 The comparisons with White stop at drug production, with little sign that the suspect shared his TV inspiration's love of Whitman's Leaves of Green.
While the show's elusive cocaine kingpin Pablo Escobar evaded arrest, police have caught the suspect allegedly responsible for the Hanwell drug den, who remains in custody at a west London police station.
The identity of the suspect has not been revealed, but evidently he's "the one who knocks."
In the final epsiodes of the show described as one of the greatest television dramas of all time, Walt too lost his money, his family, and finally his identity.
The Hanwell suspect clearly missed the episode titled Ozymandias, a reminder that even the mightiest empires eventually crumble.