Missing Malaysia Airlines Flight MH370: PM Najib Razak Confirms Deliberate Action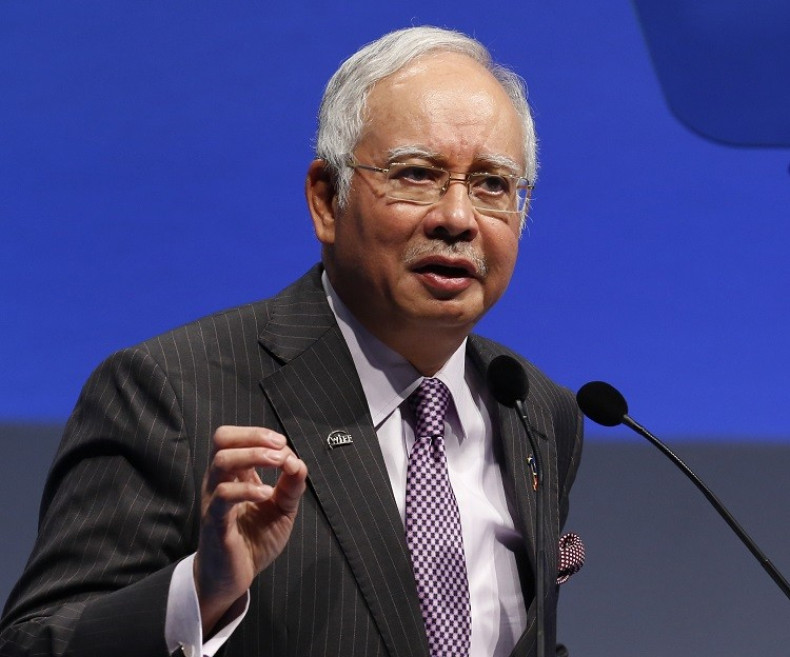 Malaysian Prime Minister Najib Razak has confirmed for the first time that there was a "deliberate action" by someone on the missing Malaysia Airlines flight MH370, but stopped short of openly commenting on a hijack attempt.
Speaking at a press conference for the first time in the last seven days since the airliner went off the radar, Razak said the movement of the aircraft was consistent with deliberate action by someone aboard to divert the flight from its original path.
"We can say with a high degree of certainty that aircraft communications system was disabled," he said in Kuala Lumpur.
Although the personal and psychological profiles of all the people – both passengers and crew members – on board have been mapped, Razak insisted that the investigation team is continuing its search for any evidence of foul play.
Amid reports that a Malaysian official had said the investigation "conclusively" suggested it was a hijack, the Malaysian prime minister said the authorities are probing all possibilities.
"Despite media reports that the plane was hijacked, I wish to be very clear: we are still investigating all possibilities as to what caused MH370 to deviate from its original flight path."
He added that the entire combing operation is now shifting towards the Indian Ocean based on the latest satellite data. All search activities in South China Sea will hereafter stand suspended, he said.
Razak added: "Data shows Malaysia Airlines plane's last communication with satellite was in 1 of 2 locations."
The information gathered by the satellite suggests the two corridors were north of Northern Thailand or south from Indonesia to the southern Indian Ocean, the Malaysian premier said.
The search for the missing plane, with 239 people on board, has entered its second week and no clues have yet been found to point to the location of the airliner.