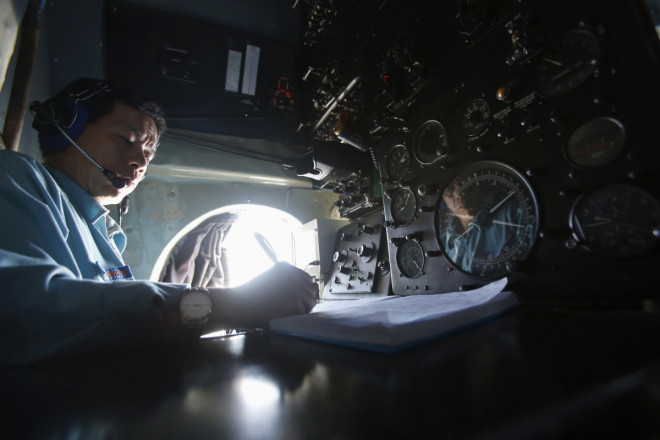 Kuala Lumpur has hastened to deny a report which said the ongoing investigation "conclusively" suggests the missing Malaysia Airlines flight was hijacked.
Within a few hours after it was reported that the probe suggests the Boeing 777 was hijacked, the chief of the investigation has said "it is not true".
"It is not conclusive. I'm heading the investigation and nobody is saying that. It's not true. We are looking at the possibility, we're looking at all possibilities. We're doing every profile of the passengers and crew but there is no firm evidence or leads so far," Malaysia's civil aviation chief Azharuddin Abdul Rahman, who is leading the entire investigation, told the Telegraph.
Earlier, the Associated Press exclusively reported, citing an indentified Malaysian official, the investigators now have concluded the plane, with 239 people onboard, had been forcibly taken to an unknown location.
It was still not clear if there were any demands from the suspected hijackers or who they are, the unnamed official was cited as saying.
The probe into the hijack angle is no longer a theory but "it is conclusive", the official said.
He said the flight's data suggests its communications were severed deliberately by someone who had insider knowledge of the Boeing 777 aircraft. Available information on the jetliner's path also hinted that it was diverted to a different path clearly to avoid detection by any radar, the official said.
Reports speculated the hijacker could be one of the pilots or someone with flying experience aboard the flight.
However, Malaysian officials have so far maintained in press statements that all angles are being probed and massive search operations are being undertaken. But they had never ruled out the possibility of hijack since the beginning of the incident.
In public, the authorities have maintained there is no concrete evidence so far to question the credibility of the crew members. It was earlier reported that the Malaysian police had raided the house of the plane's chief pilot Captain Zaharie Ahmad Shah.
On a separate front, another senior Malaysian military official told AFP, on strict condition of anonymity, it appears a "skilled, competent" pilot was at the controls as the airliner was taken on a different course.
"It has to be a skilled, competent and a current pilot. He knew how to avoid the civilian radar. He appears to have studied how to avoid it," the military official said.
Malaysian authorities have been examining the personal and psychological profiles of all the 239 people – 227 passengers and 12 crew members – on board the flight to look for any foul play.