Tens of thousands of women with defective, French-made breast implants should have them removed at the state's expense, the French government said.
Health minister Xavier Bertrand made the recommendation following reports in International Business Times UK that the implants, which had been manufactured in the south of France, posed health risks.
It was found that the implants supplied by Poly Implant Prothese (PIP) had been made from industrial silicone which could lead to adverse health effects.
Bertrand said the mass removals were part of a preventative measure and were not urgent.
French health officials said analyses of the PIP products had found no connection between them and nine cases of cancer among women who had received the implants.
Bertrand warned of an unusually high risk that they could rupture and leak a potentially dangerous type of silicone gel into a recipient's body.
The corrective surgery in France will be covered by public health funds, and new implants will be funded if the treatment was done as part of reconstructive surgery following breast cancer.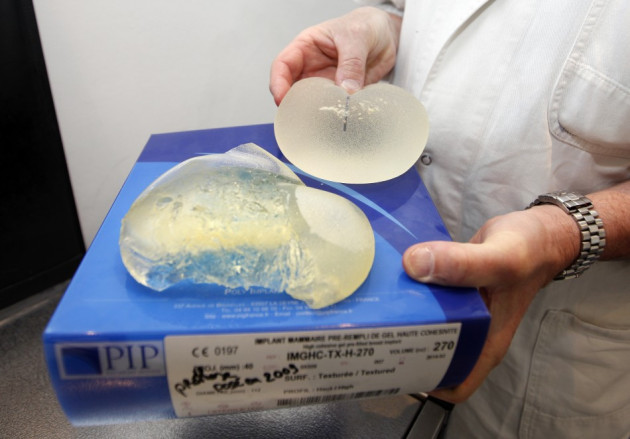 The French are likely to spend millions reversing breast implant operations but British authorities have denied that they are trying to save money by not taking similar action, despite the fact that there are more British women than French women with the defective implants.
About 45,000 women in Britain who have received the same implants.
At least 250 are taking legal action against the clinics that treated them to try and recover some costs, according to the Daily Mail.
The likelihood of being able to sue PIP is negligible because it was declared bankrupt and shut down in 2010.
Whitehall said the move by the French government has caused "unnecessary alarm" and there was no need for routine removal of implants.
They said they had consulted with nine other countries over safety concerns before making the decision.