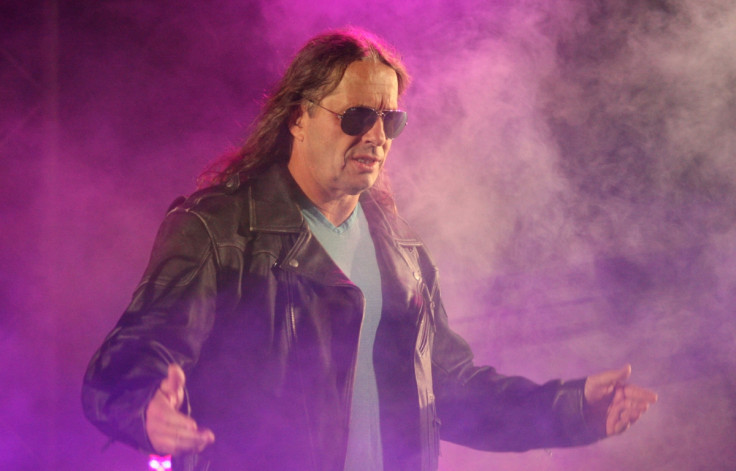 After the revelation that WWE legend Bret Hart is suffering from prostate cancer, support has started pouring in from fellow pro wrestlers, including wrestling superstars Triple H, Roman Reigns and Hulk Hogan.
Triple H, the WWE World Heavyweight Champion, has extended support to help Hart win the cancer battle. Professional American wrestler Roman used the hashtag #GetWellHitman to send his prayers for the WWE Hall of Famer.
Following are some of the tweets posted by Hogan, Samoa Joe and other celebrities sending prayers for the ailing former wrestling star.
Earlier on 1 February, Hart in an Instagram post said he hopes he "can take the fight to prostate cancer". In the lengthy post, he narrated his fights with several illnesses, including a concussion which he suffered in 1999.
"It is with great remorse that I feel compelled to speak truthfully to my friends, family and my millions of fans around the world. In the past few years, I've spent more than enough time paying the price for all those years trying to be the best there ever was as a professional wrestler," he wrote in the emotional Instagram post.
He also revealed that he would undergo a surgery as he faces his toughest battle with cancer, which he considers his "nemesis". "I now face my toughest battle. With hesitation and fear, I openly declare myself in my fight against prostate cancer. In the next few days, I will undergo surgery with the hope of defeating this nemesis once and for all."
The 58-year-old retired wrestler also mentioned that he wants to set an example and raise awareness that "prostate cancer can be beaten". "I hope can take the fight to prostate cancer. To be a leader in awareness and to set the example for men everywhere who find themselves in my very same shoes, that prostate cancer can be beaten," he wrote concluding his post.