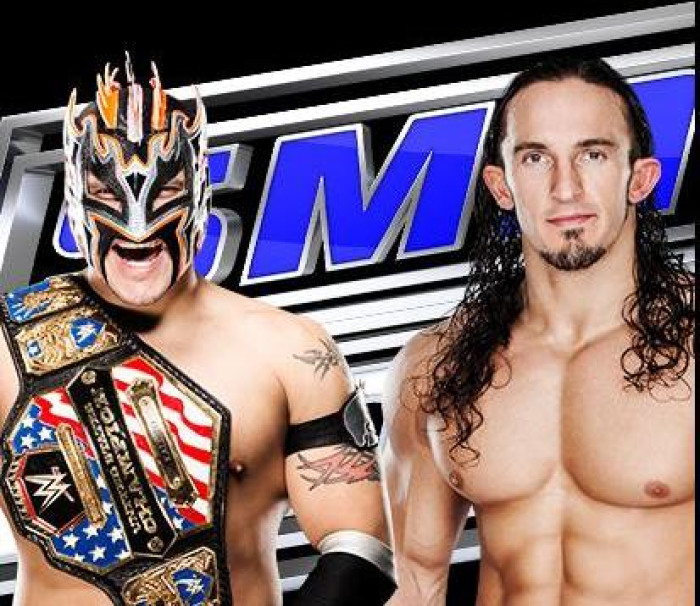 WWE taped this Thursday's (28 January) edition of WWE SmackDown on Tuesday (26 January) evening, which fans can watch tonight on USA Network.
SmackDown will be main-evented by a United States Championship match between Kalisto and Neville. The other highlight of the event is AJ Styles, who is now firmly in the WWE after debuting at the Royal Rumble and then wrestling his first singles match on Monday Night RAW. Styles will again be seen in action on SmackDown. There will also be continued storylines involving The New Day, Divas Champion in Charlotte, and much more.
WWE SmackDown airs Thursday 28 January at 8pm ET on the USA Network. You can click here to watch the broadcast online.
For fans who want to know what went down at the SmackDown, here are the spoilers: (via Wrestling Inc)