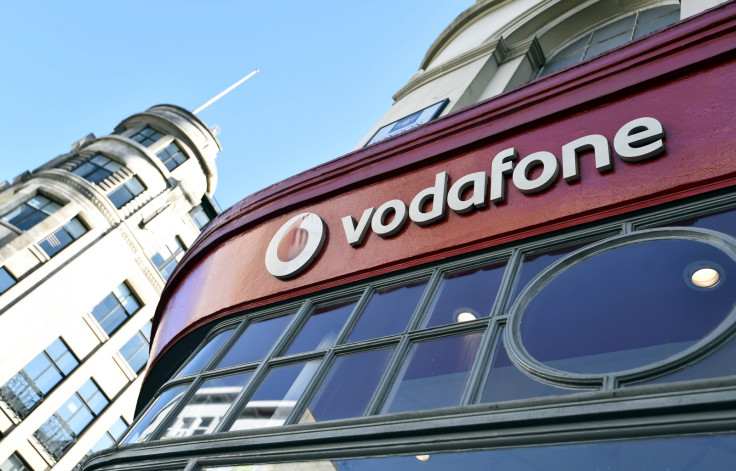 Roaming charges that European regulators are on the verge of abolishing could instead drift upwards for UK mobile phone users after Brexit, analysts say.
The EU introduced caps in April designed to cut the £350m ($460m) of extra fees customers across the continent are charged when they make calls, download data or send texts across the 28-nation bloc.

The average costs of calls between EU nations should fall by more than half over the coming months, before being phased out altogether next June.
"At the moment the EU caps the networks can charge each other are set in place," said Ovum telecoms analyst Matthew Howett. "But if the UK leaves the single market other European networks might not offer UK operators rates that are as good, forcing up calls for UK customers."
Operators in the UK's £37bn telecoms market also increasingly bundle roaming charges for countries outside to EU, such as the US, India and New Zealand. But critics say if EU roaming charges begin to rise, that will also allow networks lift charges outside Europe in comparison.
"Caps have the effect of keeping networks honest," said Howett.
The major players in the UK market have said little about how they intend to play their hands in the unexplored territory Brexit has left them.
Vodafone said: "As we said before the referendum, we remain committed to supporting our UK customers regardless as to the outcome, now and in the future."
BT added: "We'll work closely with the British government and EU during negotiations to ensure BT's views are heard as our goal is to protect the interests of our customers, employees, shareholders and business."
A far bigger worry for these large corporations is a prolonged slowdown in the economy in the wake of the UK's decision to leave the EU.
"A fall in gross domestic production or in population could be significant for this industry," said head of telecoms at Enders Analysis James Barford.
"A phone is pretty much regarded as an essential service, and if there are less people in the country using your products, that leads to lower revenues. The fall in population may come about through caps on migration, or because slower growth means fewer migrants will come here to look for work."
This will concern an industry that saw the average UK household spend on telecoms services slip by 0.1% to £81.30 a month in 2014 compared to a year ago, according to the latest figures from UK watchdog Ofcom.
By comparison, revenues are rising among the pay-TV and online industries, which explains the flurry of deals among telecoms firms seeking to broaden their services.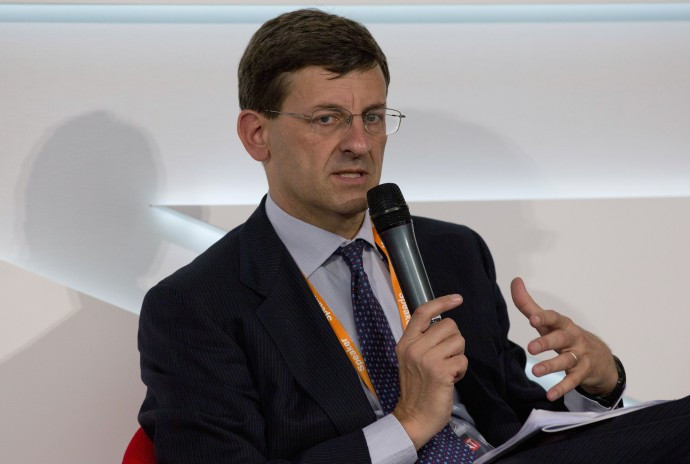 In January BT won clearance from the Competition and Markets Authority for its £12.5bn takeover of mobile operator EE. In May, Hong Kong conglomerate CK Hutchison saw its £10.3bn bid for 02 collapse, due to EU competition concerns.
The EU is expected to publish proposals for the new digital single market later this year, which will shape how goods and services can be traded on this platform for years to come. The European Commission says this market could be worth €415bn across the continent, and create hundreds of thousands of new jobs.
Vodfone boss Vittorio Colao said last month it would be a missed opportunity if Britain "tried to sit outside" this market.
"The next big opportunity is in digital. Britain is particularly strong in digital, and it would be a missed opportunity if it tried to sit outside," he told the BBC's Today programme.
The firm also hinted the group might relocate it base outside of this country. The majority of Vodafone's 462m customers are outside the UK, with Britain accounting for around 11% of its earnings.
It said in a June statement: "It remains unclear at this point how many of those positive attributes will remain in place once the process of the UK's exit from the European Union has been completed.
"It is therefore not yet possible to draw any firm conclusions regarding the long-term location for the headquarters of the group."
Vodafone said as a first step, it would strengthen its regulatory and public policy activities in Brussels to ensure the businesses within the EU would continue to be represented.
It is a safe bet that the first item on the checklist of every multinational based in the UK will be to beef up its Brussels lobby group.