Rowan Gormley: The serial entrepreneur plotting to turnaround Majestic Wine
The boss of Majestic Wine says in a static £8bn UK wine market he has to grow by taking share from rivals.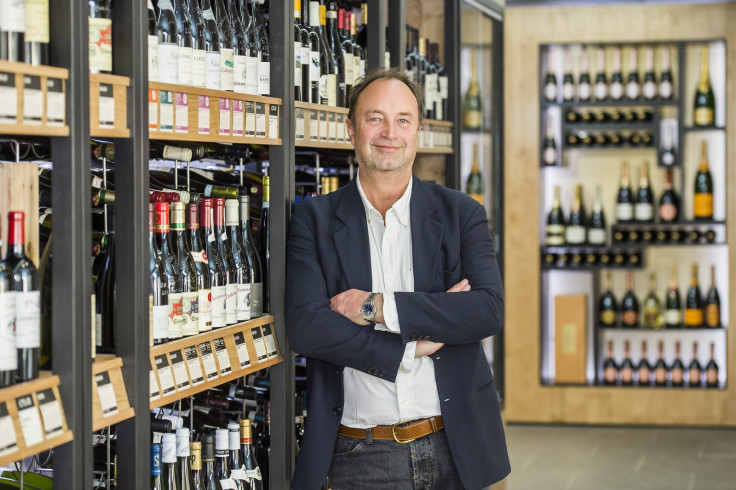 Majestic Wine chief executive Rowan Gormley may come across as relaxed South African – but he will be watching the firm's weekly sales figures like a hawk this year. The wine merchant, which employs 1,200 staff across over 200 stores, has just entered the critical second year of the three-year plan the serial entrepreneur drew up to turn the business around.
His first year has not been too shabby. Last month the wine merchant posted full-year like-for-like sales up 4.8%, its first growth in sales in four years.
Total revenues at the group jumped 41% to £402m, boosted by its £70m purchase of online rival Naked Wines, which Gormley founded eight years ago in a deal that also saw him take the helm at Majestic. However, profits before tax fell 75% to £4.7m, as investment costs hit the bottom line.
"That rise in sales is good, but that only gets us back to the point we were at about two years ago," Gormely told IBTimes.
"What we will look for now over the coming year is whether the changes we have made amount to a trend, rather than a one-off bounce. We need two years of good figures to see if this works."
His turnaround plan targets a jump in sales to £500m by 2019.
The City was impressed with the figures. Brokers at Investec said the retailer was "on the right track", while Panmure Gordon lauded "very encouraging progress on many fronts." The stock has jumped almost 30% since the start of the year.
Gormley has been busy since he took up his post in April 2015, replacing Steve Lewis who left the top job after six years following a string of profit warnings. One of the things Gormley did was to scrap the group's ambitious expansion plans, preferring to upgrade its existing outlets. He also abandoned the firm's six-bottle minimum purchase, and launched a scheme to enable customers to order wine by text.
Staff were treated like 'monkeys'
Old stock was cleared out and stores were refurbished. Simple things, like changing the signs in the shops, have helped customers find what they want. He says: "Signs used to say 'Spain' or 'Italy,' but what people want is a 'Rioja' or a 'Prosecco.' Now the signs name the wines, and customers know how to get round the stores."
But Gormley also saw that he had to boost staff morale. He says: "Not long after I started I got an email from a member of staff saying 'stop treating us like monkeys.' That was a valid point, because we take on a lot of university graduates a year. We allowed store managers to staff the outlets more flexibly. We made bonuses more realistic and removed caps.
"A top performing store manager at the end of Christmas 2014 took home an extra £100, and that is after working 12 to 14 hour days for 30 straight days. Last Christmas managers took home thousands as a bonus."
Gormley says high street trading is tough, and the £8bn UK wine market will remaining static for a number of years. "To grow in this situation means taking share from others," he explains.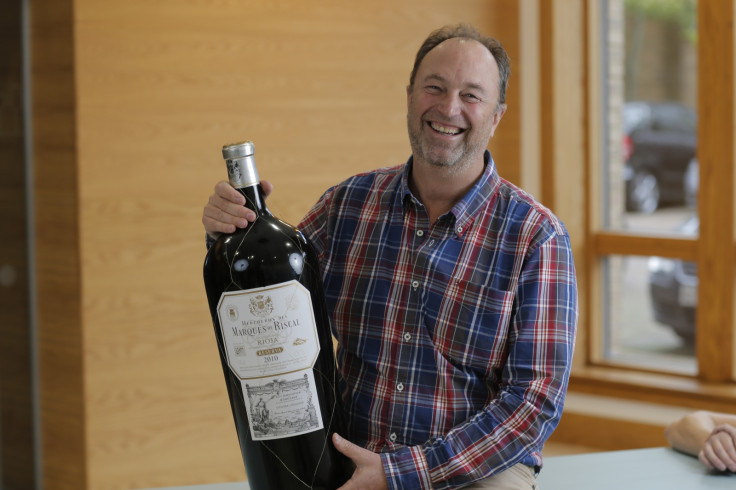 Majestic's direct competitors are specialists such as The Wine Society and Laithwaites as well as upmarket grocer Waitrose. Gormley is impressed by the way supermarkets opened the wine market to the British public over the last 20 years or so.
"They have made wine an everyday drink for ordinary people," he claims. "Some people in the wine trade are very snobby about supermarkets, but they shouldn't be. In fact they have a lot to be thankful for."
But he does think supermarket have their shortcomings. "They don't have much imagination when it comes to wine retailing," he says. "They only sell on price. That is where we come in. Often people don't know what they like. Someone might say 'I only like Shiraz'. That is bullshit. That drink can range from being as sweet as orange juice to tasting like tar. What we will try and find out is whether you like for instance a fruity or a full-bodied taste. Once we know that, there are plenty of wines for you to try."
The world of wine is a far cry from Gormley's early career, which saw him train as an accountant at Arthur Andersen in South Africa before moving to the UK in 1987 to work for private equity firm Electra Investment Management for seven years. He set up Virgin Money in 1995 and worked for Sir Richard Branson, who Gormley has said is a man who 'would make things happen'.
He says: "I was running Virgin Money for five years, and it became a big company. But I found finance a bit dull."
He began looking around for a new start-up opportunity.
"Internet shopping was really beginning to take off. I was shopping a lot on Amazon," he explains. "I was buying a lot of books and music, and I was learning a lot about new bands and authors. I thought buying wine would fit this model."
He set up Virgin Wines but left soon after it was sold to Laithwaites. However, he hadn't finished with the idea, and set up Naked Wines in 2008.
Gormley is tight-lipped about new services at Majestic, but is looking at a central warehouse to ship wine from as well as continuing to upgrade the firm's IT ordering systems. He says: "There are a lot of moving parts to any business. And if you can get a 1% improvement across a number of them, that amounts to real gains. That's what we will be working hard on this year."
Majestic's top selling wines for the year to 28 March
White:
1. The Ned Waihopai River Sauvignon Blanc 2014/2015 Marlborough £10.99
2. Mud House Sauvignon Blanc 2014 Marlborough £8.79
3. Marlborough Ridge Sauvignon Blanc 2015 Giesen £8.99
4. Villa Maria Private Bin Sauvignon Blanc 2015 Marlborough £9.99
5. Oyster Bay Sauvignon Blanc 2015 Marlborough £9.99
Red:
1. Rioja Reserva 2011 Marqués de Riscal £14.99
2. Rioja Reserva 2011 Viña Eguía £8.99
3. Alamos Malbec 2015 Catena, Mendoza £8.99
4. Santa Ana Malbec 2015 Mendoza £7.99
5. Porta 6 2013 Lisboa £8.99
© Copyright IBTimes 2023. All rights reserved.