<video width="736" height="414" poster="https://d.ibtimes.co.uk/en/full/1564168/gina-miller.jpg" controls="controls"><source src="https://video.ibtimes.co.uk/transcoder/480p/107/gina-miller-1478178030.mp4" type="video/mp4">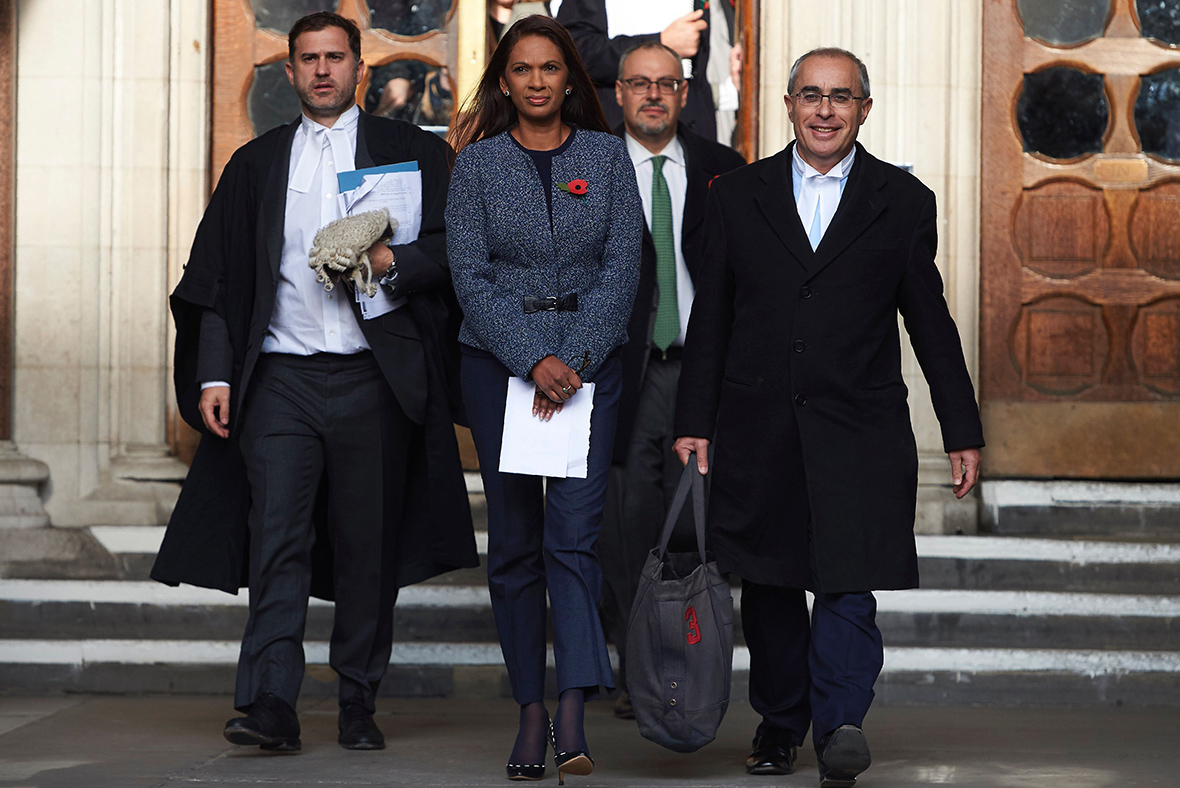 Anti-Brexit campaigner Gina Miller has revealed she has spent £60,000 on security measures to protect herself and her family following the High Court ruling on Brexit.
The London investment manager challenged the British government on a point of law as to whether Prime Minister Theresa May could use the Royal Prerogative to trigger Article 50 – the process for initiating leaving the European Union.
The High Court judges sided with Miller, meaning that MPs should have a parliamentary vote before Article 50 is triggered, but as a result, she has been the victim of vitriolic online abuse.
She received relentless racist and sexist intimidation, including e-mails warning she would be gang-raped and calling for her to be run down on the street, she disclosed in an interview with Reuters.
Miller said: "The levels of sexual and racial violence have been quite extraordinary, to the level that because I'm a 'coloured woman' I don't have any place outside of a kitchen."
She has resorted to hiring security to take her children to school and rented new office space in a secure location to mitigate against the chances of her being attacked.
Speaking to IBTimes UK after the High Court ruling, Miller blamed Nigel Farage and the tabloid media who "lack any understanding of parliamentary democracy" for the abuse she received.
In the interview with Reuters, she added that a dangerous subset of society has been allowed to behave in what were previously unacceptable ways.
"Those who were talking about leaving in particular have emboldened people to think such behaviour is acceptable," she said. "It's revealed a side to society which is extremely worrying."
She added: 'You've woken up an element in society and promised them their lives are going to get better. And when their lives don't get better they are going to be even more angry than they are now. The politicians are setting themselves up for a really, really dangerous future."
Regardless of the vitriol, Miller confirmed she would continue to fight the government and defend 400 years of parliamentary sovereignty. After the government appealed the High Court's ruling, the case will go before Britain's Supreme Court next week.