Britain's international trade secretary, Liam Fox, has ramped up the government's war of words with the European Union over Brexit by saying Britain should not be "blackmailed" into paying a large divorce bill in order to begin trade talks.
Fox's comment follows a frustrating series of third round exit talks in Brussels this week which saw the EU's chief Brexit negotiator Michel Barnier say "no decisive progress" was made on key issues.
Brexit secretary David Davis called the talks "stressful", and urged the EU to be "more imaginative and flexible".
Speaking in Tokyo on Friday 1 September, where Fox is accompanying Prime Minister Theresa May on a trip, he said although there was frustration at the slow pace of the talks, Britain should not be pushed into a high settlement bill in order to move onto future trade talks.
"We can't be blackmailed into paying a price on the first part," Fox told ITV News. He added: "We think we should begin discussions on the final settlement because that's good for business, and it's good for the prosperity both of the British people and of the rest of the people of the European Union."
Speaking later to Sky News, Fox said: "I think there is frustration that we have not been able to get on that longer-term issue, that we're stuck on this separation issue, and we're not able to get on to the issues that will matter in the longer term for the future prosperity of the UK and the people of Europe.
"And I had representations from businesses from across Europe – from Germany, from Spain – to say: 'Can we put more pressure on the commission to try and get us a better idea of what that final picture will look like because we need to maintain an open and liberal trading environment in Europe?'"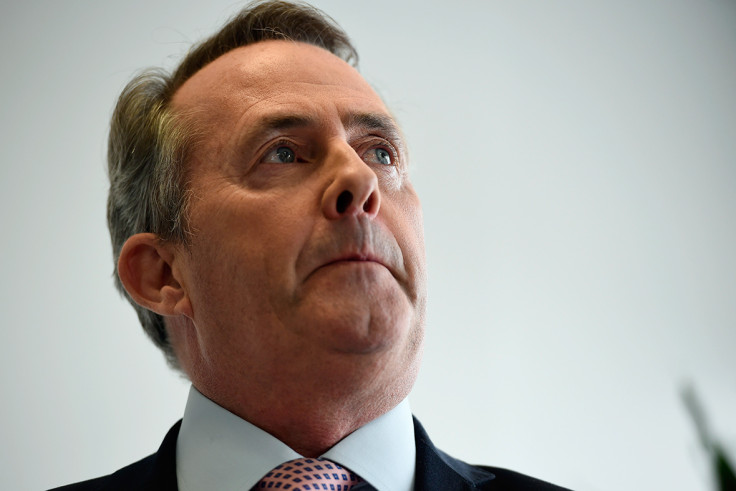 The EU says it wants to make "sufficient progress" on three key divorce issues - the UK's settlement bill to leave the bloc, Ireland, and citizens' rights - before moving on to discussing a future relationship and trade deals.
But Britain has accused Brussels of "massively over-egging" its financial demands, estimated at between £50bn-£80bn (€54.3bn-€87bn). The UK has so far refused to give any figure for the financial settlement, and has not made any concessions on any point that could allow a sum to be calculated.
Davis said the UK had a "duty to our taxpayers" to "rigorously" examine the EU's demands.