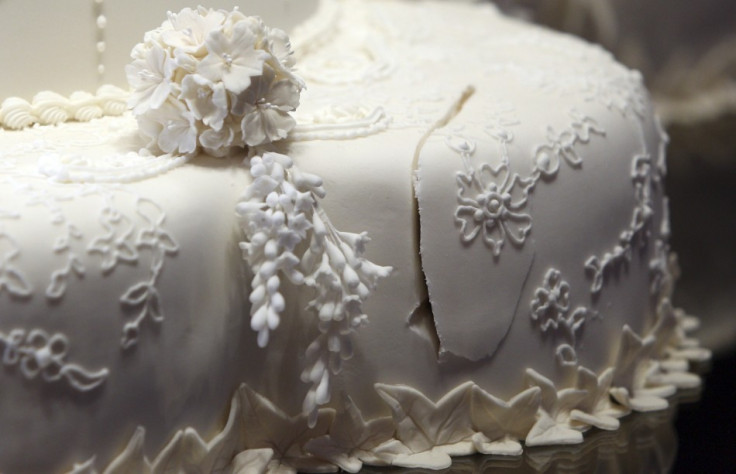 Men in the USA are taking advantage of loopholes in state laws to marry children as young as 12, a report claims.
More than 200,000 children were married between 2000 and 2015, and the vast majority of these were potentially vulnerable young girls marrying men who are sometimes decades older, according to a survey by the Tahirih Justice Centre, a women's welfare charity.
It said although in the majority of states people need to be 18 years old to get married, many have parental permissions or court exceptions that leave girls open to early marriages.
Virginia became the first state last year to rule that people have to be over 18 to get married without exceptions. Texas and New York have since followed this example.
But between 2004 to 2013 in Virginia nearly 4,500 people under 18 were married in the southern state. Around 90% of them were girls, with almost 90% of them marrying adults.
The report added that in some states children as young as 12 and 13 years old were approved by a judge to be married.
Some children are married to cover up statutory rapes resulting in pregnancies. Others are married because parents are no longer able to care for them, and some are married off for a dowry. The report says there are a wide number of reasons, although most of them are linked to weak economic circumstances.
The report said: "Child marriage happens in alarming numbers across America today. Children from diverse backgrounds can be married at young ages, often under intense pressure from family members."
Child abuse
Married girls face an uphill struggle in life. The survey points out that girls who marry before the age of 19 are 50% more likely to drop out of high school, and four times less likely to graduate from college.
Marriages between an adult and a child can carry danger because "an unequal power dynamic is created that puts the child at risk of abuse".
US records show that 16-to-19-year-old married female teenagers experience triple the national average rate of marital abuse.
Added to those hardships are, in many cases, a lack of legal or financial independence to fight back against their circumstances. Some married children can be picked up by police as runaways and returned to their spouses if they attempt to leave the marital home.
Married children can face difficulty even staying with friends or family, in a bid to leave their partner, as those individuals could legally be charged with laws related to contributing to the delinquency of a minor.
The Tahirih Justice Centre said the most "straightforward" way to begin to address this array of problems is to set the minimum age that people can get married at 18 across the nation.